Start Your Next Read-a-Thon for Free
Collect donations online, keep your books organized, and inspire your fundraising team.
Enter your email to start your read-a-thon.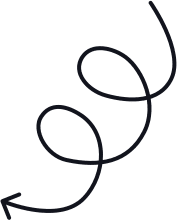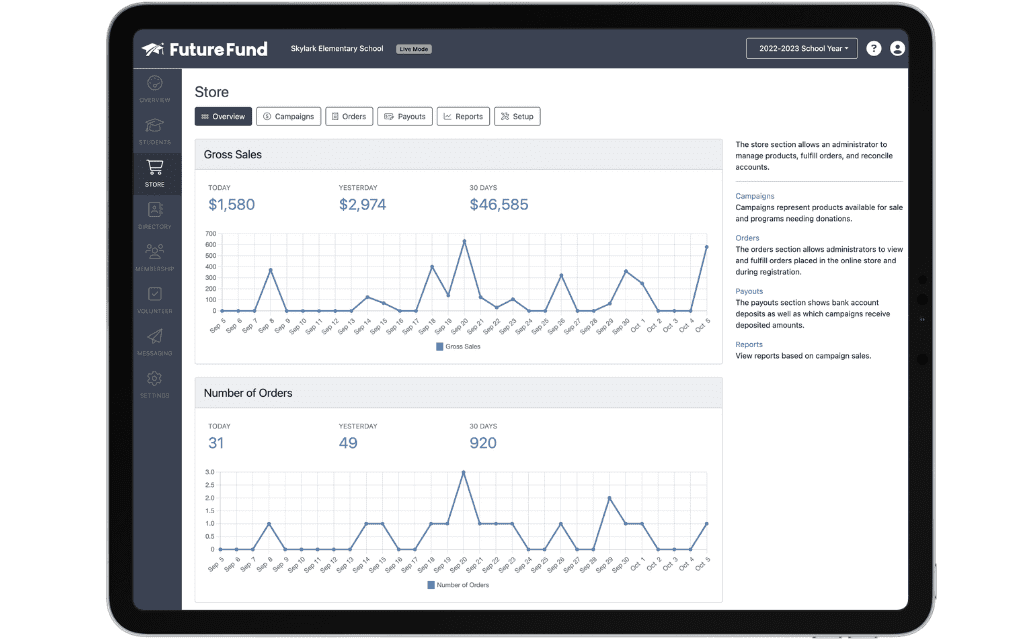 Helping Schools Fundraise More Than
$100 Million

Since 2014
"FutureFund has been a game changer for our school. We love it because it keeps track of all of the purchases for fundraisers and field trips and it eliminates the need to handle cash and checks."
Sue Bucceri
Board Clerk Salisbury Central School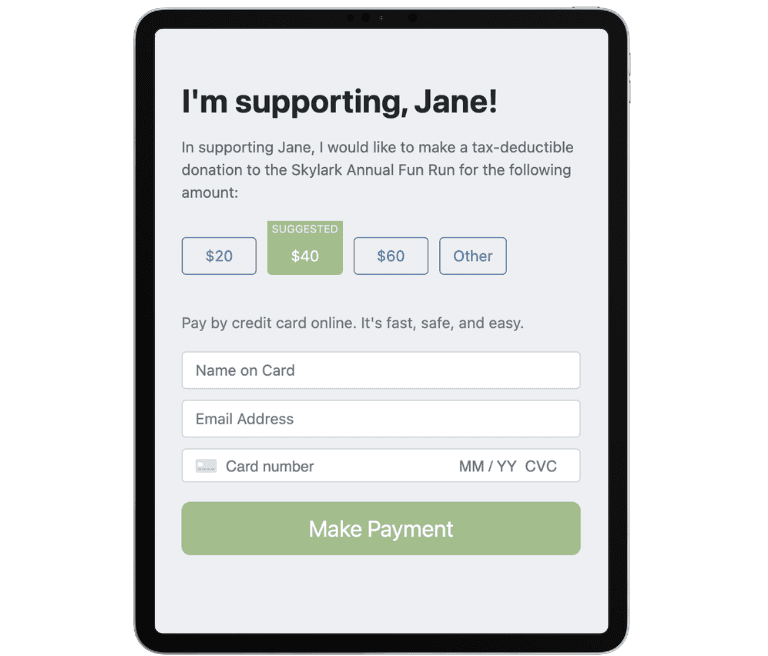 Finally, a complete PTA fundraising toolkit, made for
you

.
Imagine an online toolkit, accessible from any device, that not only powered your fundraising efforts, but empowered them?
Using FutureFund, you can create an online portal for your fundraiser, organize fundraisers into teams and groups, and keep everything organized.
All from a single easy-to-use interface that was built with what we learned supporting teachers, PTA volunteers, and parents since 2014.
How to Run a Read-a-Thon With FutureFund
Ready to start your read-a-thon fundraiser? Here are the next steps:
Follow the prompts in FutureFund to configure your Thon
Invite volunteers and fundraisers to FutureFund
Create your read-a-thon rules and get started!
Let's Get Your Read-a-Thon

Started
With our help, your read-a-thon is sure to be a real page-turner!
Six Ways FutureFund Supercharges Your PTA

Organize volunteers, keep everyone organized, and make it easy to collaborate

Built-In Payment Processing
Easily accept secure online payments, including all major credit cards

From donation payout analytics to volunteer management and insights

FutureFund was founded in 2016, working alongside PTAs and parent volunteers

Payment & Payout Automation
Track donations, organize payments, and easily reconcile your accounts (your bookkeeper will be thrilled)

Volunteers, parents, and faculty can all use FutureFund (without taking a course to learn how)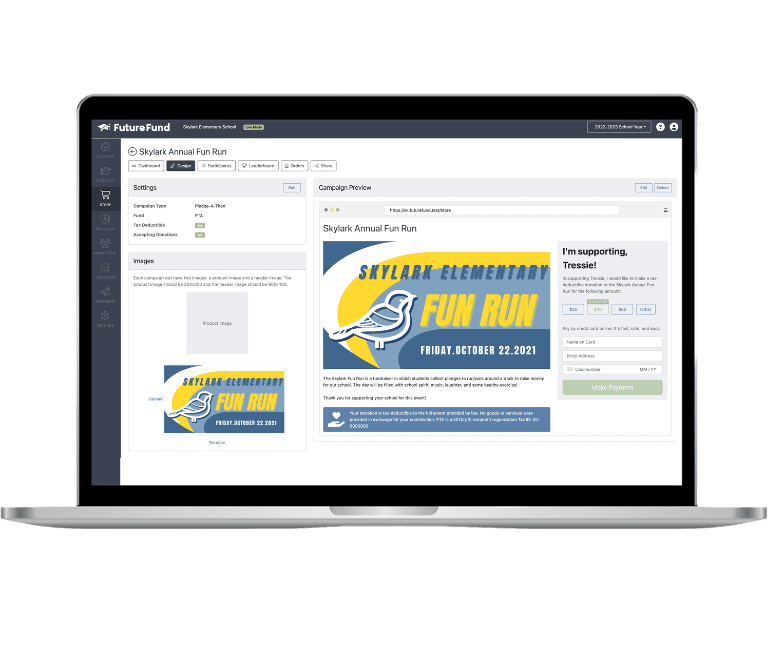 From fundraising to complete PTA management.
FutureFund is ready to help you rock your 2023 fundraising goals, but that's just the start where FutureFund helps. 
Use FutureFund to:
Track and organize fundraiser donations
Keep your books clean and simple to reconcile
Manage student registration and year-over-year progression
Support individual fundraisers and motivate fundraising teams