PTAs, PTOs, and volunteers across the country power their fundraising campaigns with FutureFund. 100% of all funds raised go directly to your school!

See how FutureFund works or book a demo to see how it can work for you.
Movie In The Park
Set up a projector and a screen in a park at night and charge an entry fee for patrons to watch a 4th of July movie, like THE SANDLOT! This would be a great alternative to the fireworks show if its not feasible for the budget or if another organization already called dibs on it.
See also: 20 Summer Fundraising Ideas for Schools
Pie Auction
Pull out those favorite pie recipes and sell them at a 4th of July event! If the Booster Club doesn't have any community favorites on hand, they can also reach out to a pie shop in town and see if they would be willing to donate or discount a few pies for them to then resell at the event.
Fireworks Show
This is the perfect big event to bring all of the smaller fundraising opportunities together for the summer holiday! Make sure to put up signs around town to have the largest turn out possible and start the event around mid afternoon to give everyone the chance to explore and give as much as they can.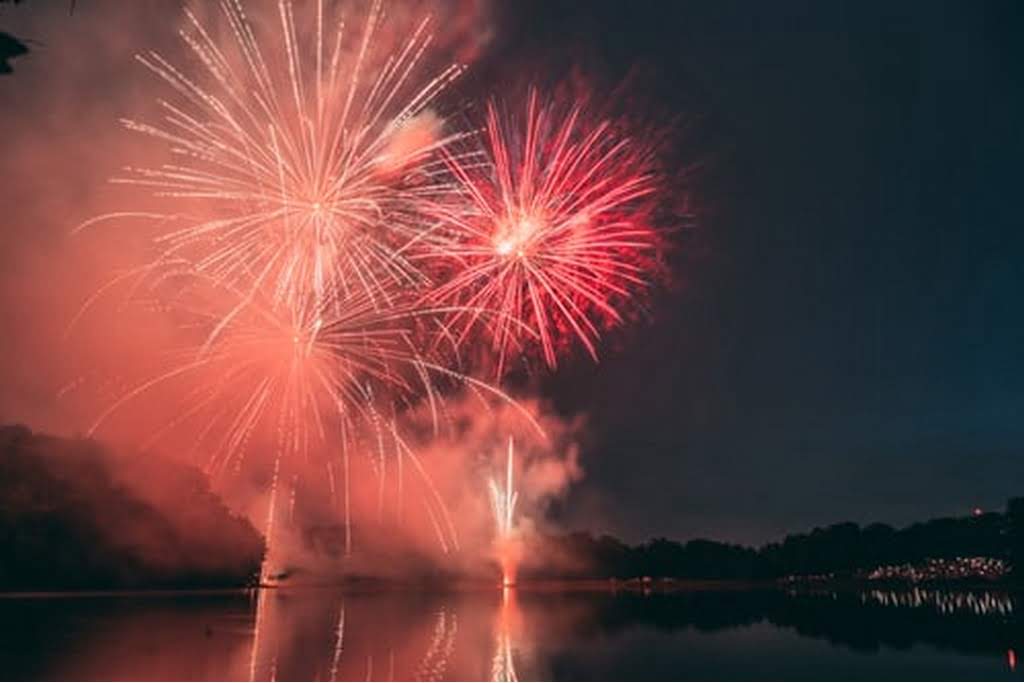 Bake Sale
Red, white and blue treats for everyone!
Pie Eating Contest
Charge a registration fee for contestants to compete in a 4th of July pie eating contest. Whoever eats the most pies within the designated time frame wins!
Hotdog Eating Contest
Have competitors register to compete for the GOLDEN HOTDOG, aka a trophy in the shape of a hotdog, by eating the most hotdogs within a designated timeframe.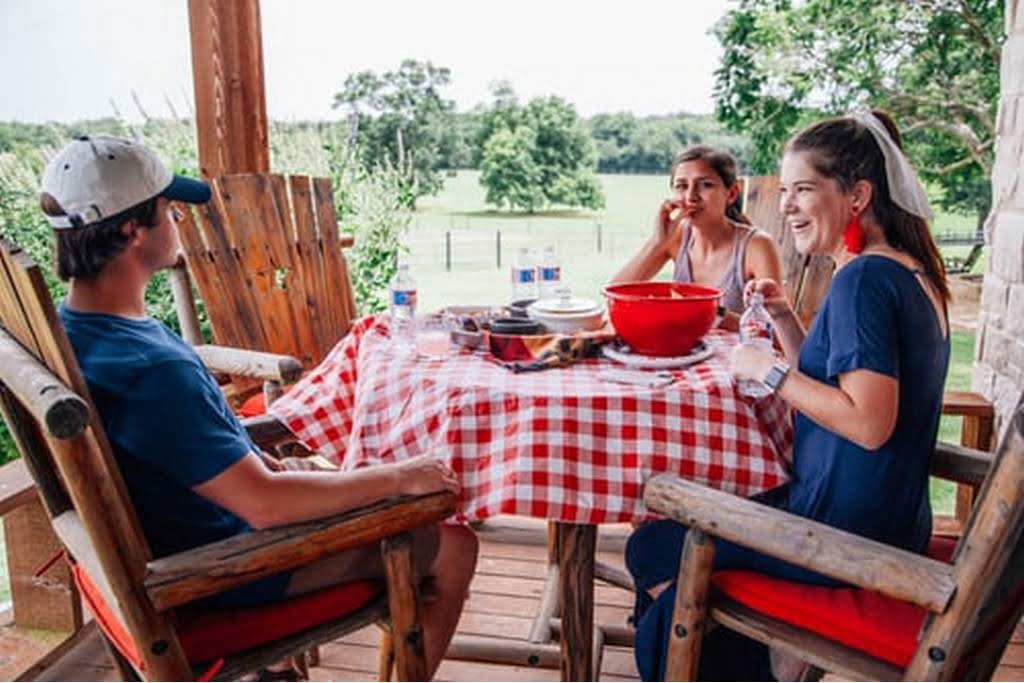 Kickball Tournament
Allow teams sign up and pay a registration fee to compete in a 4th of July kickball tournament!
Cornhole Tournament
Have teams register to compete in a cornhole tournament to celebrate the 4th of July!
Barbeque Cookout/Competition
This is a perfect pairing for a fireworks show! Event organizers can decide if they want the barbeque to be a competition or a more relaxed cookout environment. Either way, provide the sides and space for the patrons to set up their pits in exchange for a donation!
4th Of July Scavenger Hunt
In exchange for a donation, provide the young explorers of your community with a list of things to find at a 4th of July gathering! The person who completes their list first gets to pick a prize from the treasure box!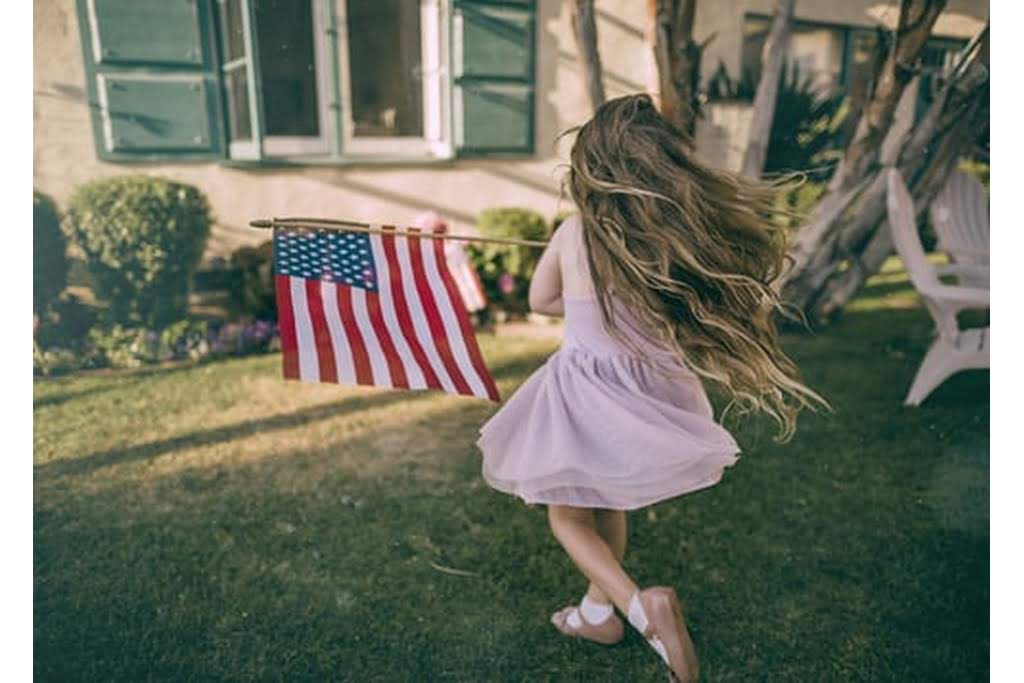 Name The Capitols
Print out pages of US states and have groups of people compete to see who can fill out the capitol names the fastest. Whoever fills out the correct names the fastest gets a prize!
Treasure Box
Go to the local Walmart or Target and grab some cool items priced between $10 and $20 each. Once you get them home, wrap them in plain brown paper, newspaper, or a decorative gift wrap and put them in a box for winners to grab as they compete in the smaller fundraising games.
Star Spangled Slime
Set up a slime station where people can mix their own star spangled slime (washable glue, skin safe starch, and red white and blue glitter stars) and buy slime kits to take home and mix themselves.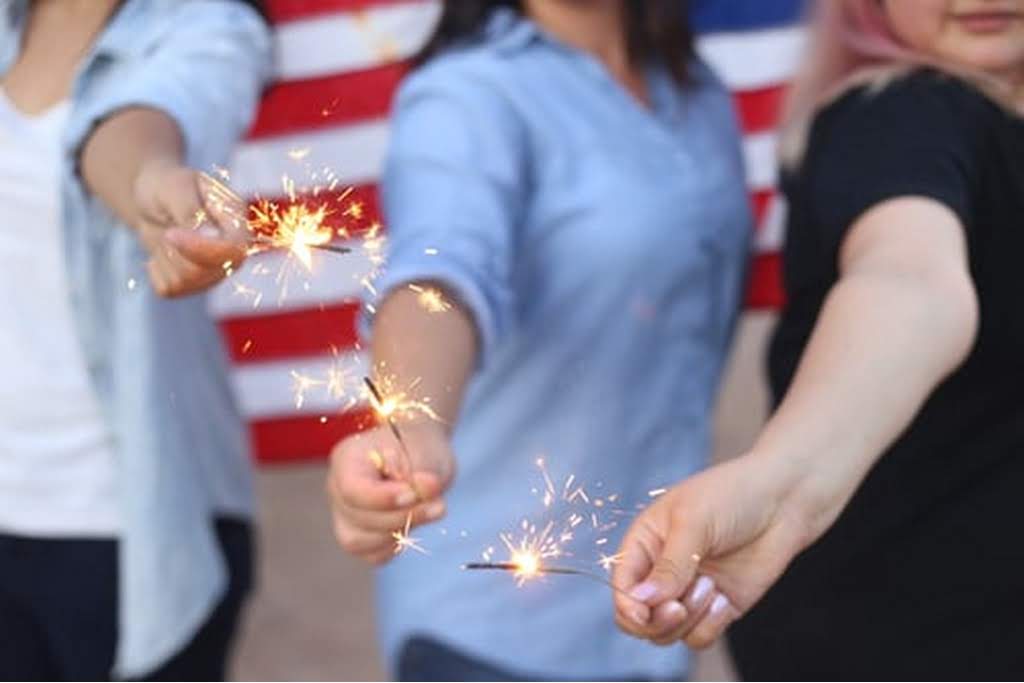 Craft Corner
Have any cool and festive crafts for independence day? Set up a booth and seating space where you can take patrons through the steps to create the crafts for a small donation.
Ultimate Lemons
This game is pretty easy to organize and play. All you need are a few lemons and a deep container filled with water. When set in the water, the lemons will float! The name of the game is balancing a coin on the lemon for either a certain amount of time or indefinitely. The money that rolls off of the coin and falls into the water is for the club to keep and whoever can do it gets a prize!