Schools across the country power their fundraising campaigns with FutureFund. 100% of all funds raised go directly to your school!

See how FutureFund works or book a demo to see how it can work for you.
The days before a holiday weekend can drag, but incorporating fun activities can not only boost excitement for the students but actually help the PTO/PTA reach some financial goals to close out the school year! Here are some fun yet simple ways to boost your PTO and PTA fundraising numbers and keep your students' attention right up to the Easter weekend!
Several of these ideas can be combined into a single carnival-style field day or you can do a different event per day over the course of a week. These ideas are broken down into elementary, middle, and high school activities, but feel free to mix and match as you see fit. The possibilities are endless!
See also: 20 Fundraising Ideas for Spring.
Elementary School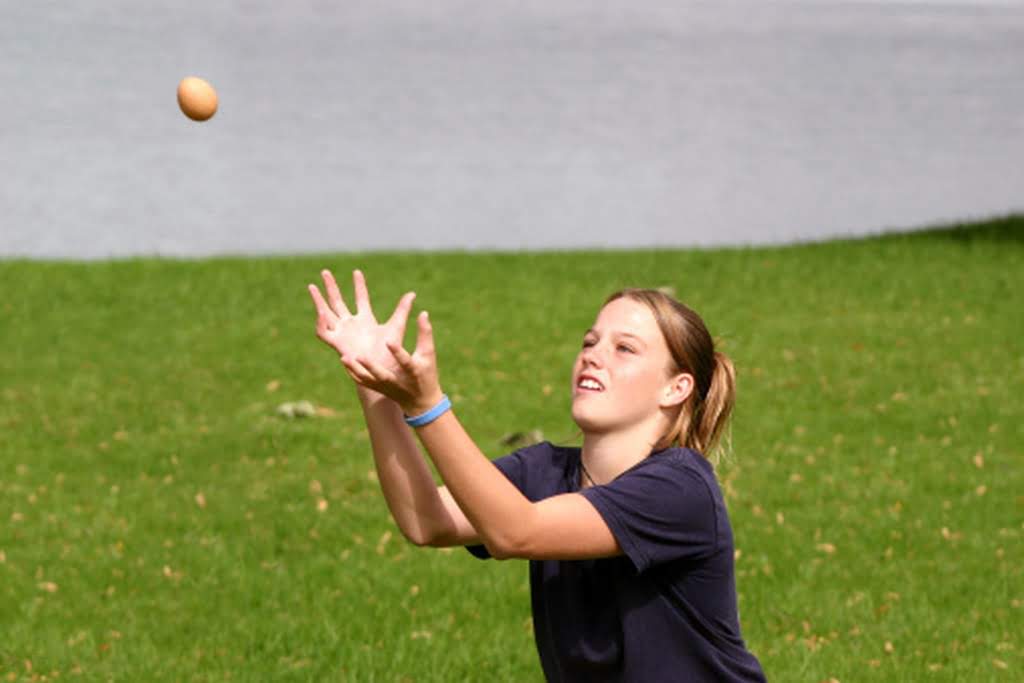 Good Ole Fashioned Egg Toss
This event is more of a blank canvas. If you wanted to hold it by itself, you can charge an admission fee to participate or you can just have it as part of a bigger party-style event and include it for free.
For that extra Easter flare, the PTO/PTA can supply raw but colored eggs and of course costumes are encouraged but not required.
Having a bigger ticket prize for the winners, like a Minecraft or Fortnite gift card, will increase participation and excitement for this time-honored classic of a game. But as previously mentioned, this game is 100% a blank canvas. Tailor it to your students and you're sure to have a great event!
Bunny Bingo Night
Again, costumes are encouraged but not required!
The PTO/PTA can supply bunny/Easter-themed bingo cards and jelly beans/regular dried beans/other egg-shaped markers of your choice.
Individuals can pay $1 per round or $20 for a whole night of unlimited play. Prizes can include gift cards, cash, and other school-related/non-school-related gifts that your students would be excited to win.
For a sustainable approach and to keep everyone honest, each round can have a certain laminated color card to be collected at the end of each round: 1st round is purple, 2nd round is pink, 3rd round is blue, etc. Repeat colors as necessary.
Easter Shoe Drive
What better time to clean out those closets than Spring? This activity can be added as a supplemental activity to a field day or done over the course of a week.
Put out the word that you're collecting gently worn shoes and watch as the shoes walk right in.
Once the PTO/PTA collects the shoes, you can either donate them to a shelter or an organization that can use them, or you can partner with an organization like Funds2Orgs, who pay by the pound for your shoes.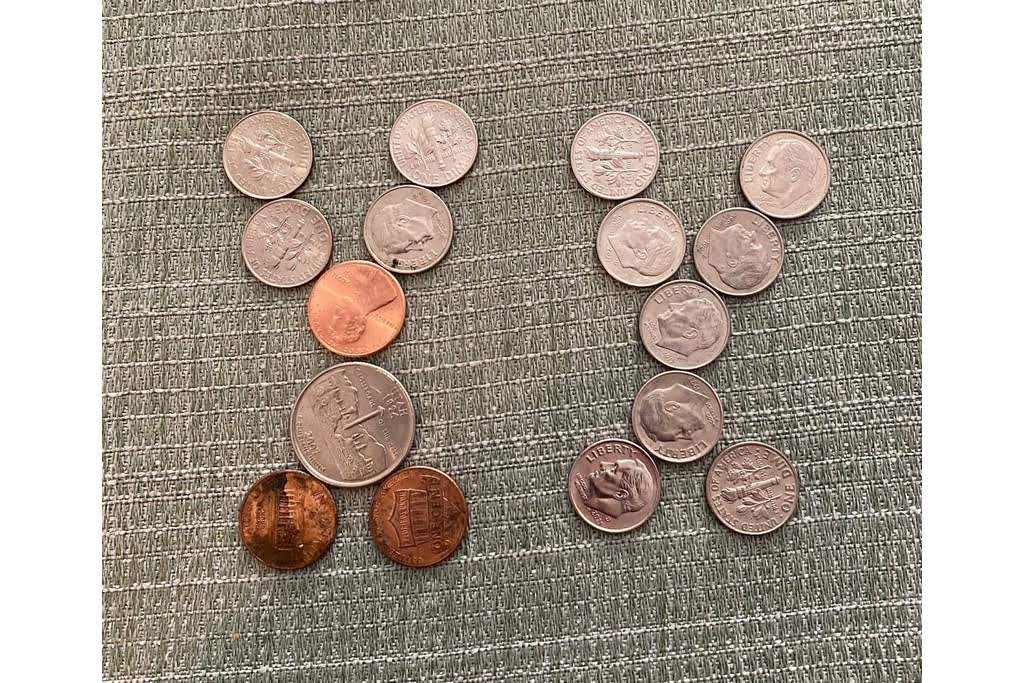 Change Bunnies
Have the students bring in spare change over the course of the week or on a particular day. At the end of your desired collection time, have them make as many little bunnies out of the change that they can.
You can do class against class in the same grade or have 2 entire grades compete against each other. At the end of the competition, all of the change goes to the PTO/PTA and whichever class/grade is able to make the most bunnies out of the change they brought in gets a pizza party!
Easter Egg Hunt
Another Easter classic! The PTO/PTA can break this activity down by age or have one big school-wide Easter Egg hunt for everyone!
With an admission fee, students can hunt for up to a specified time limit to make sure everyone has a chance to collect some eggs or just until all the eggs are gone.
This is going to be another activity that will benefit from having a few bigger ticket items hidden in the eggs and hyped up leading up to the actual hunt for a larger turnout, i.e. Fortnite or Minecraft gift cards.
Middle School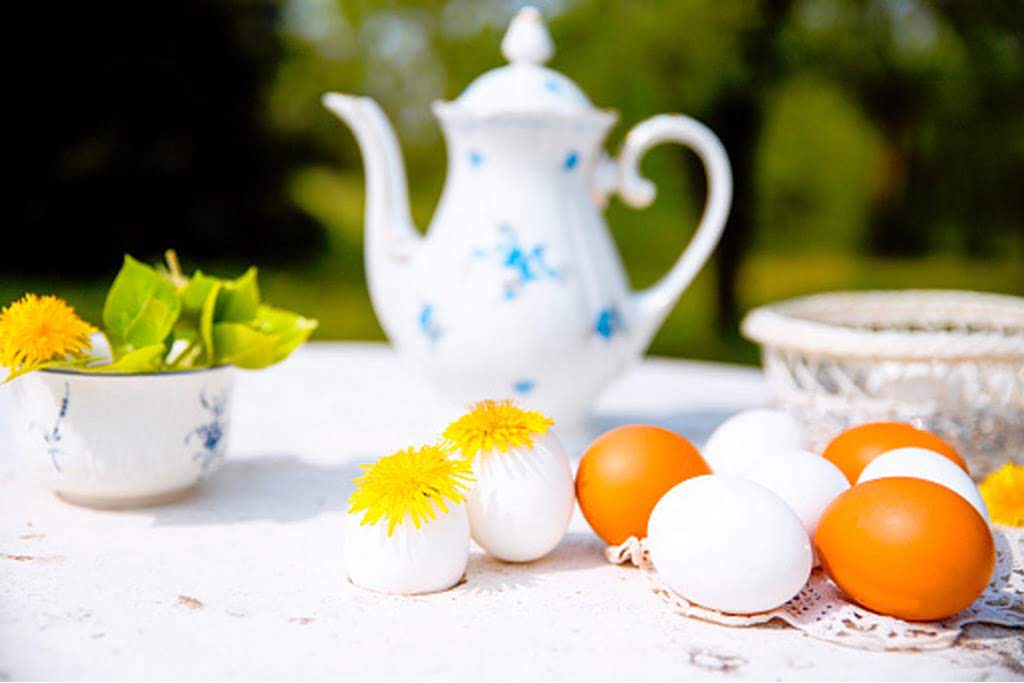 "Benny" War
A new spin on the classic Penny War! Each class can decorate their own empty water cooler jug in a bunny/Easter theme (turning their class jug into their new friend "Benny") and leave it outside of their classroom door for a week or two (however long the PTO/PTA decides to run the competition).
Over the length of the competition, the students bring in pennies to add to their own class jug, and can "sabotage" their competition by adding silver coins to the other class's jugs. The pennies increase the jug's value while the silver coins subtract from the jug's value based on the value of the silver coins (e.g. a quarter subtracts $0.25 from the class's jug).
Whichever class has the largest jug value at the end of the specified time wins a class prize and all the coins are donated to the PTO/PTA.
No-Bake Sale
Host an Easter themed tea party where the PTO/PTA supplies all of the baked goods and tea for the families!
At the end of the event, you ask the parents to donate however much they thought they would have spent on the goodies if they were required to buy them on their own.
Bunny Bounce-a-thon
Have the students collect pledges as they would for a walk-a-thon or a read-a-thon, but in this case the pledges are based on how many bounces a student can do on a small trampoline in a certain number of seconds. This is another opportunity for the students to dress in their Easter Bunny best but this activity does require a little research beforehand.
See if you can get your hands on 5-10 mini exercise trampolines so several students can bounce at the same time, and make sure to do a test run to count how many bounces are possible within your time limit. That way your donors can be as informed as possible before making their pledge. Feel free to include Pogo sticks, jump ropes, or a bounce house for the students that aren't bouncing on the trampolines at any given time.
Painting with a Bounce
Have a family paint night! $20 per person admission gets a canvas, smock, access to paints and brushes, a choice of a soda or bottle of water, popcorn, and access to a bounce house.
Easter Closet Clean-out
Here's opportunity for Spring cleaning to benefit the less fortunate! Everyone that brings clothes gets a raffle ticket for one of the other Easter fundraising events or gets a discount towards one of the paid Easter events. Its a win-win!
High School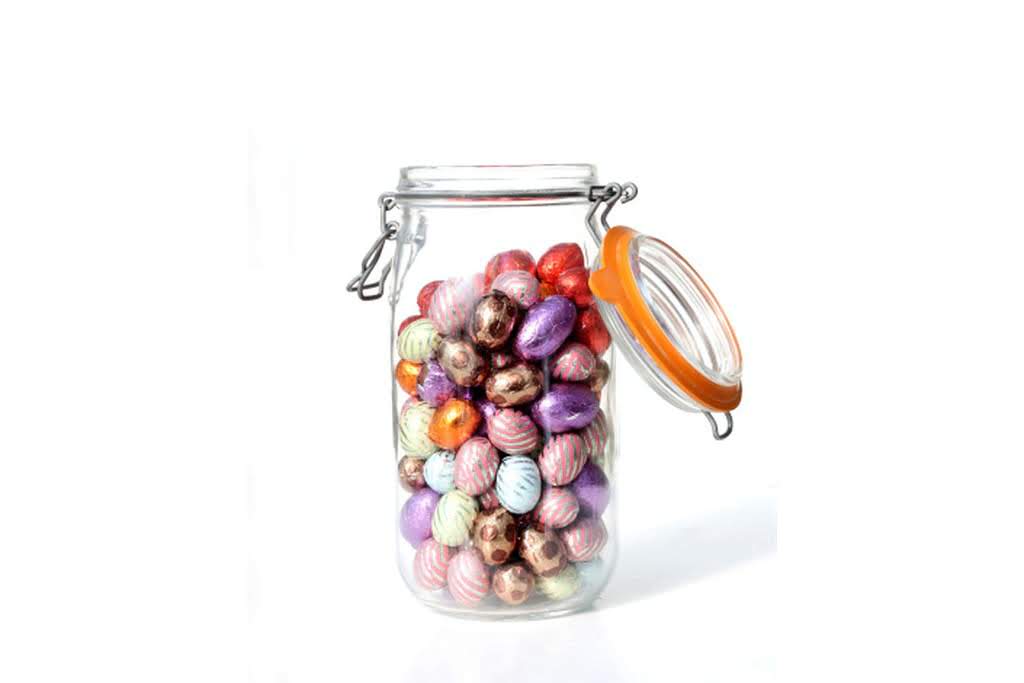 Reverse Raffle/Envelope Fundraiser
You can have these events over the course of the week leading up to the Easter break or you can include these ideas as part of a larger event.
The reverse raffle is exactly what it sounds like: participants pay for a raffle ticket and over the course of the event, numbers to be discarded from the pool are read aloud and set aside. The last ticket standing is the winner of a bluetooth speaker, jam packed Easter basket, or another great prize!
For the envelope fundraiser, you grab 100 Easter/Bunny themed envelopes and write dollar values from $1-$100 and pin them on a board. Over the course of the night, people can come and put whatever dollar amount is written on the envelope into the envelope as a single donation. That could mean an additional $5,050 on top of whatever your event brought in that night if all of your envelopes are filled!
If your surrounding businesses are especially charitable, you may be able to find one to match whatever the envelope event brings in, doubling that amount to a max of $10,100. If you need to sweeten the deal and draw more donors, you can offer additional raffle tickets or other incentives in exchange for envelope donations.
Bunny Costume Contest
Everyone dresses in their Easter Bunny Best! There's an admission fee to compete and the winner takes half the money collected at the door to enter and/or watch the competition. If the PTO/PTA would rather offer another prize, a really good gift card could also draw a large crowd.
Bunny Costume Obstacle Course
Have your students dress in fun Easter costumes, and compete in an obstacle course/relay event. You can make the obstacles as creative as you want but make sure they're doable for the students in the costumes.
There's a registration fee to enter and at the end, you pass out prizes for fastest time, best costume, fastest team, etc.
Auction Easter Baskets
Either the students can put together the baskets or the PTO/PTA can do so with varying levels of prizes. Have a silent auction over the course of the week or have one for a larger event at night!
How Many Eggs?
Put a bunch of different sized egg candies into a container (everything from kinder eggs to jelly beans) and have the students guess how many items are in the container. Include a fee to enter your guess and the winner gets a gift card or other age appropriate prize.
Are you looking for more fundraising ideas? Check out our seasonal fundraising idea articles for fundraising ideas no matter the time of year!