PTAs, PTOs, and volunteers across the country power their fundraising campaigns with FutureFund. 100% of all funds raised go directly to your school!

See how FutureFund works or book a demo to see how it can work for you.
Summary:
Spirit merch items can be some of the most effective products you can sell during fundraisers, since students and their families are likely to be interested in clothing or accessories that represent their school.
Not all spirit merch items are clothing items. In addition to conventional items like t-shirts, sweatshirts, and hats, consider eco-friendly items like water bottles and reusable shopping bags, or practical items like pencils and calendars.
Setting up an online store through FutureFund can be the most effective way to sell your spirit merch, especially if you have a wide variety of items. Online stores are available 24/7, require no work to set up, and make tracking physical inventory a lot easier. Contact us for a free demo of FutureFund to learn more about how it can fast-track your fundraising efforts.
School spirit merchandise can bring in tons of fundraising revenue for your PTA or PTO, since students and their families will often pay to represent their school on fun clothing items or accessories. But the sheer variety of school merchandise you can get custom made for your school is far beyond what many people imagine, so it pays to do a little brainstorming and come up with original offers if you want to raise as much money as possible!
We're here to help. Our platform has made it possible for school organizations across the country to sell spirit merchandise through online stores with secure built-in payment processing tools, so we've seen what kinds of merch are most popular with students, teachers, families, and other community members. Here are 20 ideas to help you get started.
See Also: Guide: How to Sell Spirit Wear for Your School
T-shirts
As the most popular type of school spirit wear, t-shirts are a classic and cost-effective way to promote your school—uniting students, staff, and parents through a shared sense of pride and belonging. Customizing T-shirts with school logos, colors, and slogans helps reinforce brand identity, while choosing a reputable supplier ensures quality and consistency. T-shirts can be worn at various school events, such as assemblies and orientations, and can be sold through school stores or by creating a custom online store.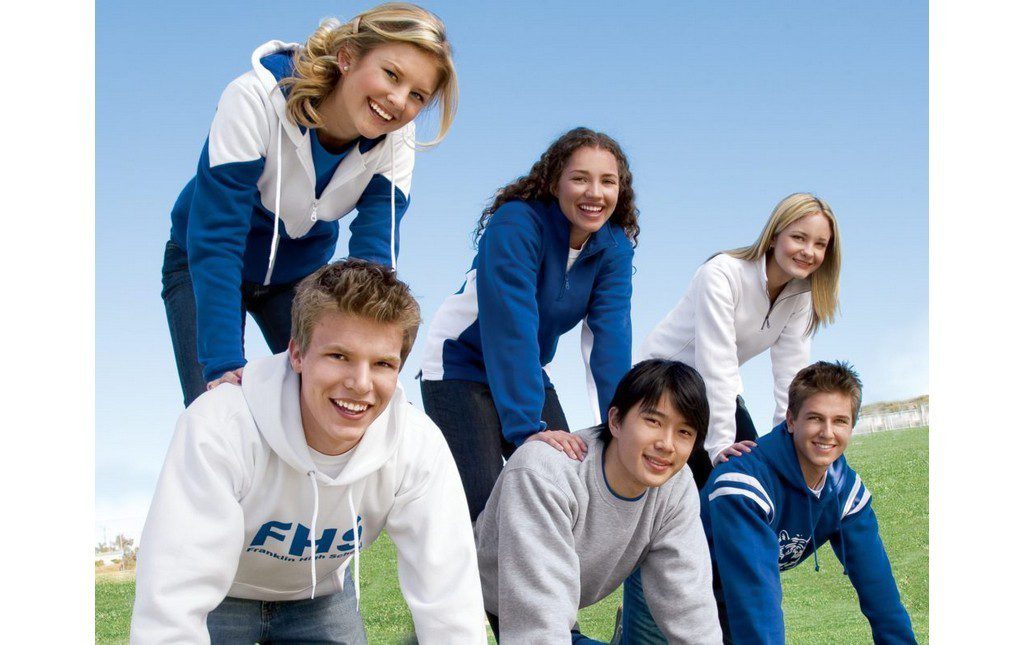 Via School Spirit Store.
Hoodies & Sweatshirts
Hoodies and sweatshirts offer all the same branding opportunities as t-shirts while providing warmth and comfort. They're also seen as a higher-end item that will last for years (and can even be handed down to younger siblings if they eventually go to the same school). Hoodies and sweatshirts can also be worn at outdoor events, such as sports games or fundraisers, giving them more visibility. Sell them wherever you sell you t-shirts to give buyers a premium option.
Hats & Beanies
Hats and beanies make awesome pieces of school spirit wear because of their versatility. As smaller items, you can also consider giving a few away as door prizes to draw people into school events where they'll be encouraged to purchase bigger ticket items.
Water Bottles
Water bottles promote school spirit while encouraging sustainable practices, as they help reduce plastic waste. Selecting a high-quality, reusable water bottle supplier ensures durability and long-term usability. Selling water bottles is an excellent way to appeal to environmentally conscious and athletic students at the same time, helping you cover a wider range of interests among students.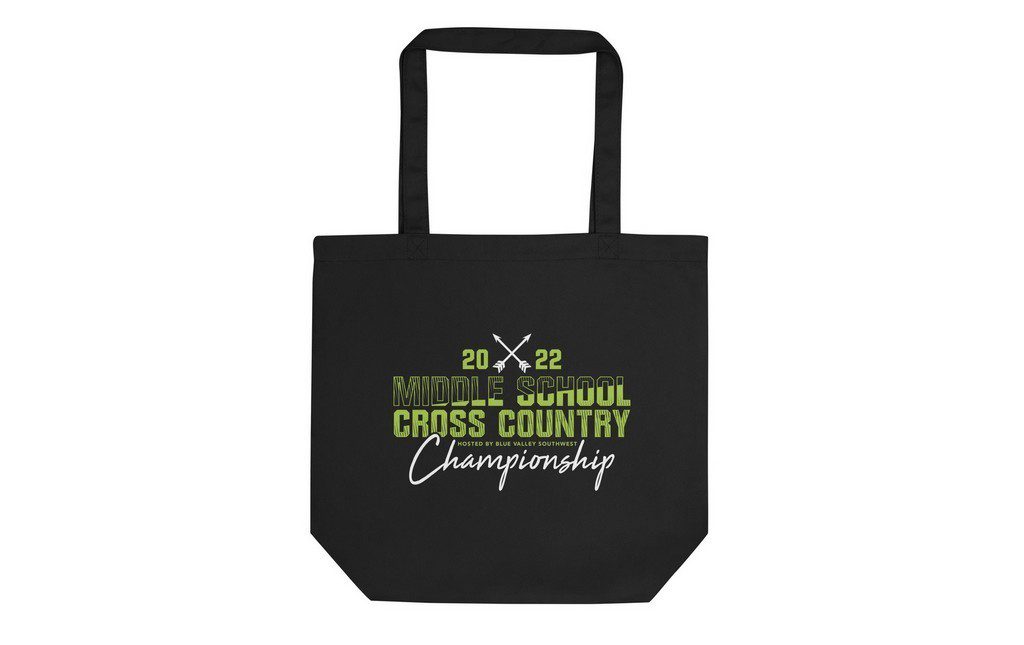 Via Blue Chip Athletic.
Tote Bags
Like water bottles, tote bags are practical and eco-friendly—since they encourage reusable bag usage. They also have a lot of room for graphics and logos, making them a way to display visuals that won't always fit on smaller items. Tote bags can either be sold or used as giveaways at events to draw people in—which can be useful if you're selling items like t-shirts and hoodies.
Keychains
People use their keys everyday, so keychains are a great way to remind them of their school pride on a regular basis. It's easy to put your school's logo, colors, or slogan on a keychain—just be sure to choose a reputable supplier or manufacturer to ensure their quality and longevity.
Lanyards
Lanyards go well with keychains—as they can hold keys or other small items like ID cards. There's not much room for images on these items, but they're great for displaying short pieces of text (like school slogans). Lanyards are also commonly used during sports games and other outdoor events, making them a popular item to sell when you're trying to raise money for school sports teams.
Stickers & Decals
Stickers and decals provide a simple and affordable way for students, staff, and parents to express their school pride on various surfaces, such as laptops, water bottles, and notebooks. Since they're easy to customize with school logos, colors, and slogans, these items are a quick and easy way for students to show their pride and can either be sold or given away at events to entice people to attend. Make sure to choose a reputable supplier for high-quality and long-lasting decals.
Phone Cases
Students love their mobile devices, so phone cases that display your school's branding can be popular spirit merchandise items. Buying your phone cases from a reputable manufacturer (or securing them as a sponsor for your purchase product campaign if you can) will make your phone cases even more attractive to students, who are often picky about the cases they use to protect their phones.
Face Masks
Face masks with school logos printed on them promote school spirit while emphasizing health and safety. Sell these at events (especially to attendees who don't have them) or online to ensure that your students can rep the school while protecting themselves and their community from public health risks.
Patches & Pins
Patches and pins are popular spirit items because they can be displayed practically anywhere—from vests and jackets to backpacks, jeans, and more. It's also easy to make patches or pins in just about any shape and style, so nothing is off the table here; you might have them made to look like the school mascot, or get text-only versions with your school slogan (or both)!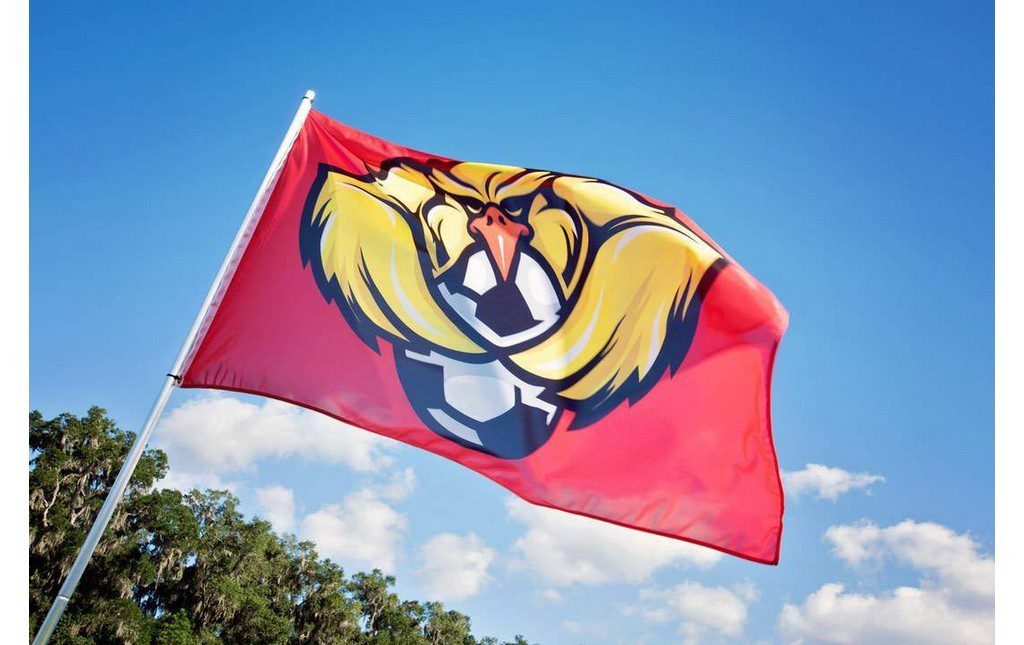 Via AMI Graphics.
Spirit Flags & Banners
Handheld flags with your school's name and colors are easy to order in bulk and affordable for students, which means it's easy to sell them in large quantities before sporting events or competitions. Banners can sell for higher prices, and make great decorations for classrooms or homes (think basements or student bedrooms).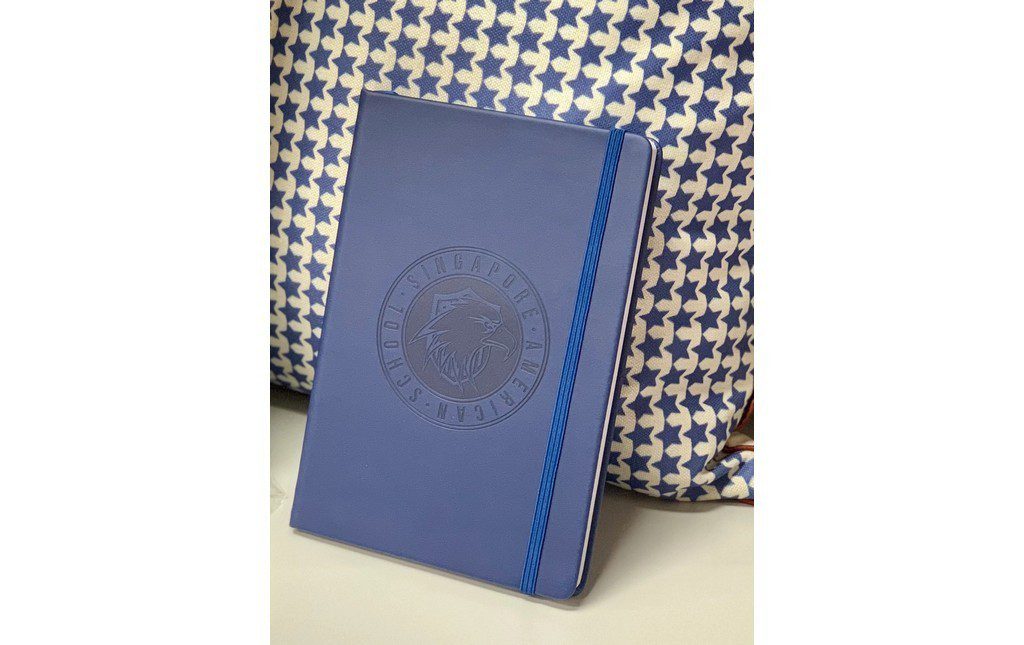 Notebooks & Planners
Notebooks and planners promote school spirit while supporting academic organization. These don't just have to be printed, either—you can also get your school's logo embossed on the covers of leather notebooks to create a premium product that will fetch higher prices!
School Calendars
School calendars showcase school pride and promote organization by highlighting important dates and events. Calendars can be sold at school events or online to engage the community, and are easy to print on your own—try using a free Canva calendar template to get started.
Pens & Pencils
Pens and pencils are functional items that promote school spirit with daily use. These items can be given away as one-offs to bring people to events where you're selling other spirit merch, or you can sell them in bundles through your online store as a useful but affordable item for students.
Socks & Scarves
Accent pieces like socks and scarves offer a fashionable way to express school pride without being too obvious, and also provide warmth in chilly weather.
Magnets
Magnets offer a simple and functional way to promote school spirit on various surfaces—fridge magnets are the most common, but they can also be used on other home appliances, or on classroom whiteboards. Getting magnets made in different shapes and sizes is also quite easy to do, so you should be able to offer them in the style of your school's name, logo, mascot, or whatever else you think will appeal to your student body.
Umbrellas
It's hard to show school pride outside with t-shirts or hoodies when it's raining—unless your students also have umbrellas with their school logo on them! Not only are umbrellas a fairly unique option (not every school out there will have custom umbrellas for their students), but they're also super practical in climates that get a lot of rain—think the Pacific Northwest and other coastal regions.
Reusable Shopping Bags
Like tote bags, reusable shopping bags promote school spirit and sustainability, reducing plastic waste. The difference is that while tote bags may have zippers or smaller components inside the main bag, shopping bags tend to have simple, minimalist designs. This makes them even easier to make and potentially more affordable—which means they're a spirit merchandise idea that practically everyone at your school should be able to afford!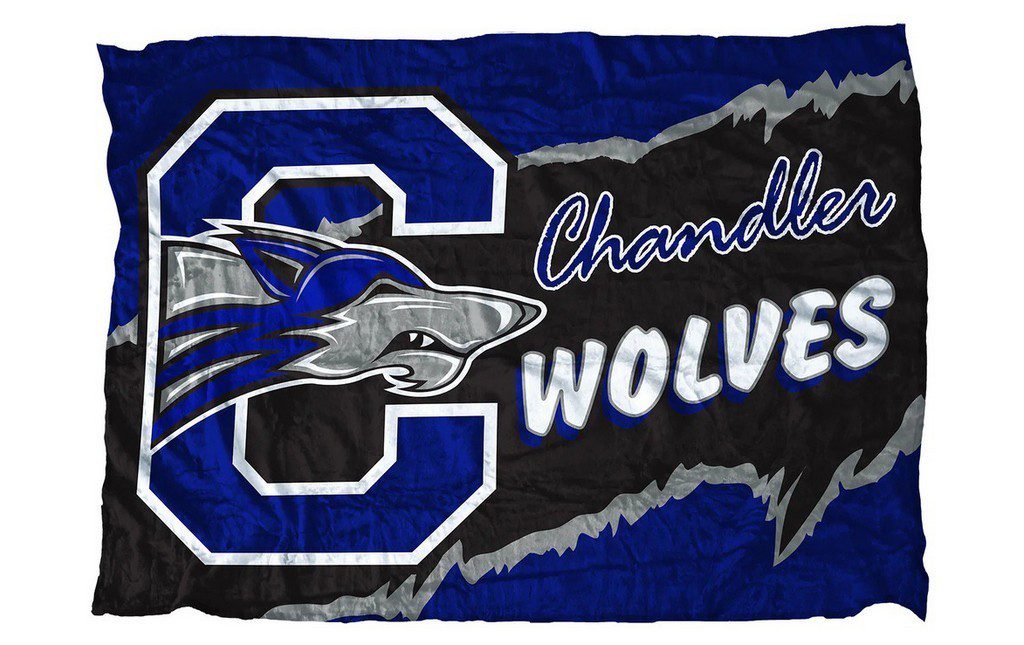 Via Nubay Soft Blankets.
Blankets
Blankets are great for huddling under during outdoor events, or using indoors for events like movie screenings or overnight field trips. They also offer plenty of real-estate for design—meaning you should be able to put nearly any kind of visual you want on them. Use your school's colors as a base and go from there by adding text or a logo—then add them to your online store and watch the orders pile up.
Sell More Spirit Merchandise with an Online Store
The more merchandise you have to sell for your school, the more challenging it can be to set it up and keep track of inventory during in-person events. To improve your efficiency and give time back to your PTA or PTO's volunteers, consider selling your merchandise online instead. Online stores make your spirit merchandise available 24/7 and let members of your school community purchase from anywhere, giving you and the other members of your organization more time to focus on initiatives that benefit your students.
We designed FutureFund to make selling spirit merchandise and running fundraisers online easier. Sign up for a free FutureFund demo here and see the difference it can make for your school.