Summary of Key Points:
Decorating your classroom doesn't have to be just for show—you can also create different spaces with specific purposes that enhance the learning experience of your students.
Some examples of purpose-built classroom decorations and areas include reading corners, makerspaces, class gardens, word walls, and brag boards.
Make your classroom a unique learning environment by adding visual and tactile elements like string lights for ambience, window decorations, and textured fabrics.
Consider arranging your classroom in ways that support students with different learning styles and showcase their diversity. Modular seating and multicultural decorations are two examples of this.
FutureFund does more than help schools create online stores to raise money for educational expenses—we also provide tips teachers can use to improve their students' learning experience in the classroom. Below, we list 25 creative classroom decoration ideas you can use to make your space more inviting, exciting, and enriching for your students. Let's jump in.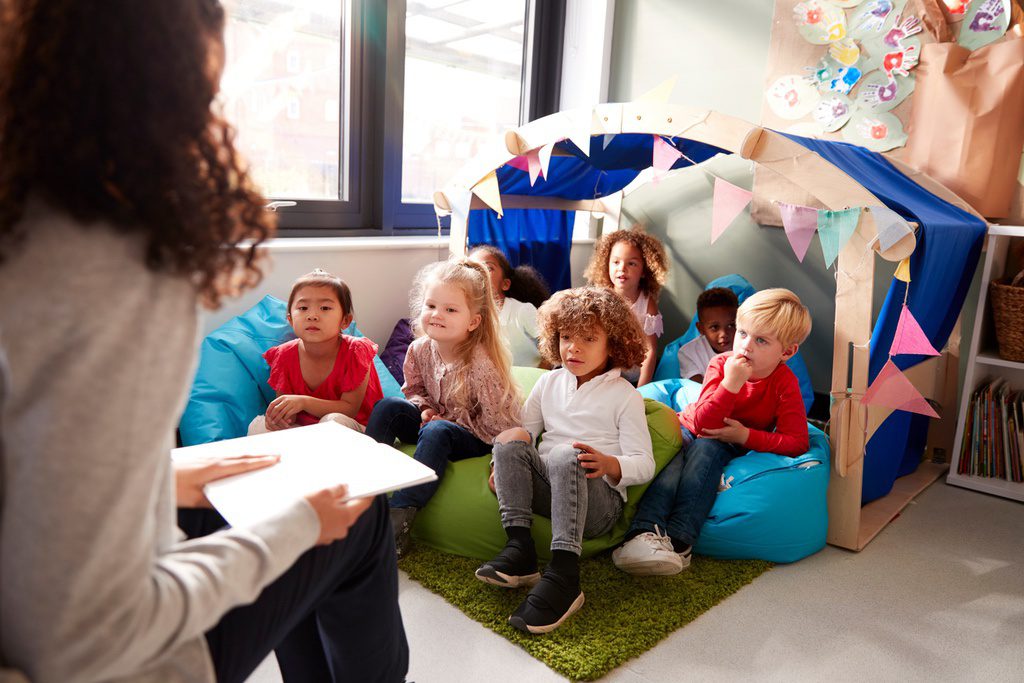 Via Adobe Stock.
Reading Corners
These are basically mini classroom libraries (read all about how to create the ideal class library here). In addition to books, it's a great idea to put out some comfortable chairs for students to sit in while reading—along with reading lamps and a bookcase or two!
Co-Lab Walls
Use a portion of one wall in your classroom to hang up artwork, essays, and creative writings by students. This shows that you take pride in the work your students do and will likely inspire more of them to create the best work they can in hopes of being showcased.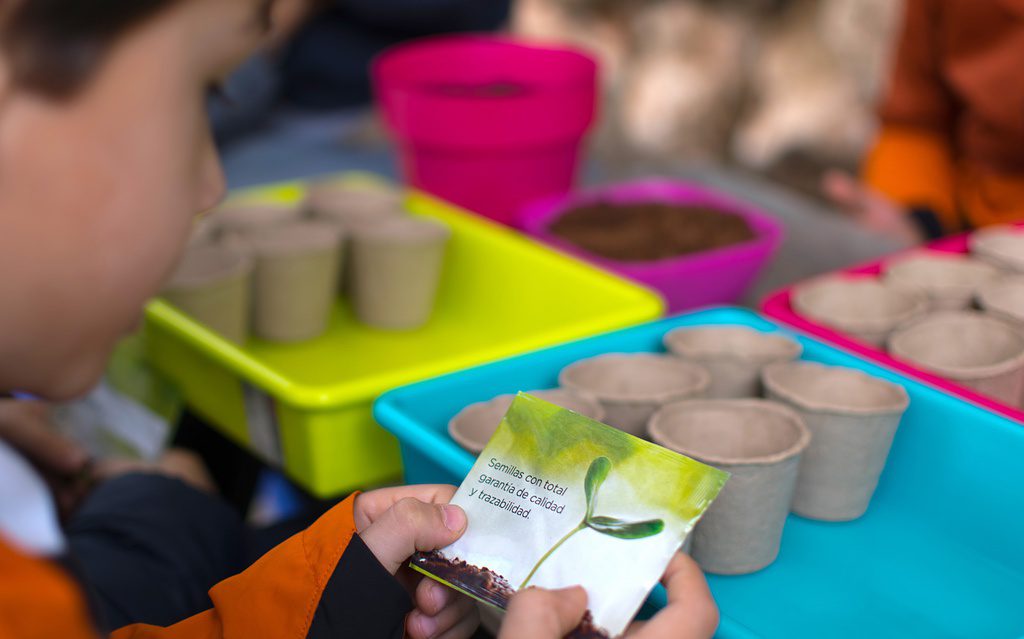 Via Adobe Stock.
Class Gardens
A class garden can be as simple as a few potted plants in one corner of the room—but it will provide plenty of value for students. By learning how to water and care for plants, they'll develop essential scientific and environmental knowledge while learning important lessons about personal responsibility.
Quote Boards & Motivational Posters
Who doesn't love a good quote? Reserving part of a bulletin board or wall to hang up motivational posters is one way to go here—or you can have a quote board where students submit their own quotes (just make sure to set clear guidelines to keep it appropriate).
Classroom Calendars
A class calendar is an excellent way to remind students of upcoming events and deadlines. You can even have your class vote on a theme for the calendar (if you teach art, you could even have them design it)!
Subject-Specific Bulletin Boards
Another great way to help students keep track of everything they're doing is to create specific bulletin boards for each subject you teach. Students can check the boards for important reminders, assignment criteria, and more.
Student Work Displays
If your students have created something really special, why not give it a permanent home in the classroom? Fragile pieces should be kept behind protective glass or plastic—but other student projects will be right at home on a table, shelf, or designated desk set apart from the others.
Color-Coded Learning Materials
Help learning materials for different subjects or units stand out from each other and bring a few extra splashes of color to your classroom by using color-coded paper, labels, or tags. This is an excellent way to organize your classroom while also making it a brighter and more welcoming place.
Multicultural Decorations
Represent the diversity of all the students in your school by creating displays with artwork and symbols from a wide variety of cultures. Make sure to research any cultures you choose to include here carefully so as not to offend accidentally—another great idea is to ask students to submit artwork or other materials that represent their own cultural backgrounds.
A Classroom "Jobs" Board
Posting a list of tasks that need to be completed around the classroom is an excellent way to teach students responsibility. To make it really pop and inspire participation for classrooms with younger students, add a sticker chart underneath showing how many times each student has successfully completed a job and offer rewards for the first student to reach a certain amount!
Progress Charts & Graphs
Charts and graphs can also be used to great effect in classrooms with older students—you can use them to show how far you've made it through specific modules as a class, or use different charts to show the progression of tasks assigned to specific student groups. These visual reminders are often effective at inspiring students to keep moving forward and reach their goals.
Flexible Seating
Rows of desks can look a little drab, so consider modular seating that can be arranged into different configurations depending on the activities you're doing in class. This is also a great way to support students with different learning needs, who may feel constrained by too much structure.
Brag Boards
Having a board where you post about student achievements and milestones rewards students who show initiative and encourages your entire classroom to take what they're learning seriously.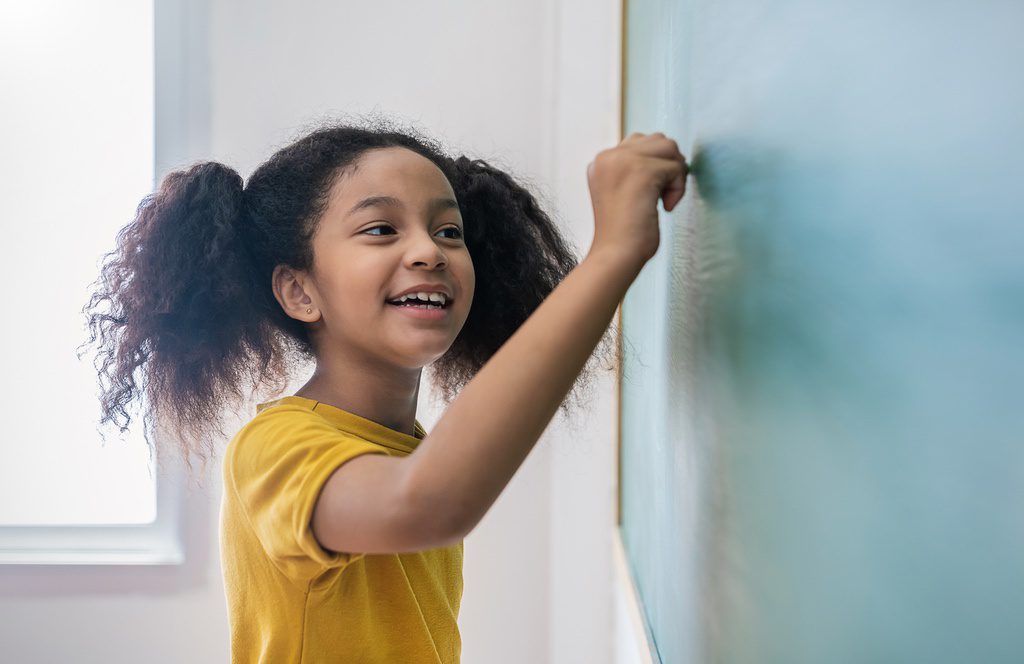 Via Adobe Stock.
Word Walls
Take part of a wall or blackboard and use it to showcase a word of the day, along with examples of literary devices and excerpts from noteworthy literature. This is an especially useful resource for English, Creative Writing, or ESL classrooms.
Window Clings & Decals
At least a few of your students will probably spend a fair amount of class time looking out the windows—so why not decorate them? Decals, window clings, and curtains show your students that you care about creating a welcoming atmosphere for them (even if they do get distracted sometimes).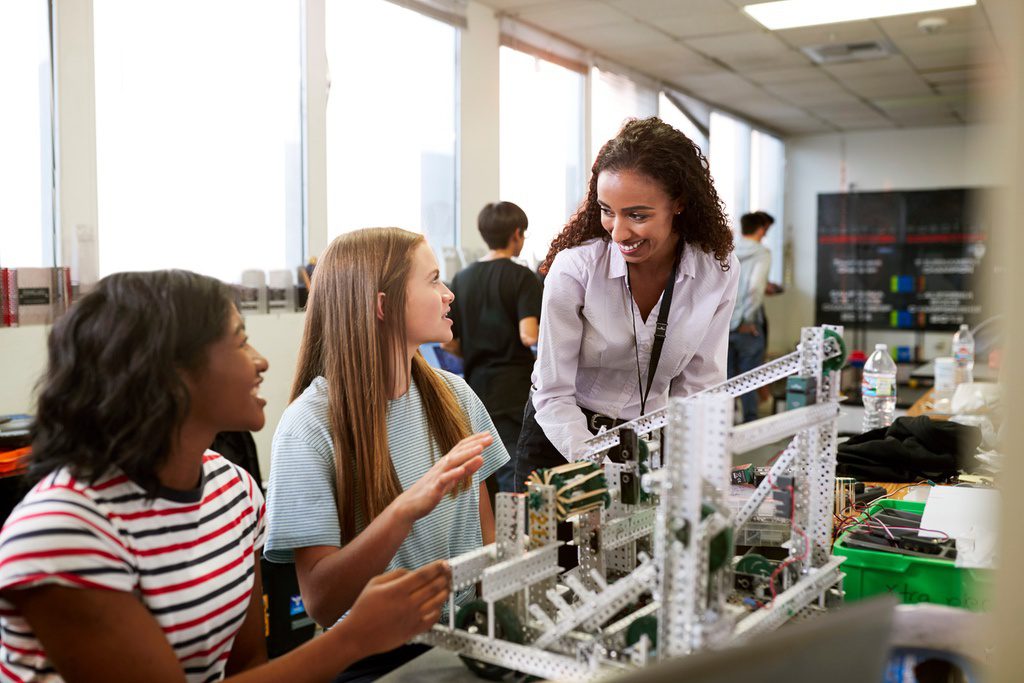 Via Adobe Stock.
STEM Stations or Makerspaces
Science and math oriented students will love having an area where they can tinker to their hearts' content. Make sure to include age-appropriate materials for them to experiment with, and supervise anything involving electricity or chemicals of any kind at all times to ensure safety.
Birthday Walls
Show that you care about each of your students by celebrating their special day with a birthday wall. You can include a picture of the student whose birthday it is, along with fun facts about them, or a tribute wall where their friends can post messages (again, make sure to set policies that keep this appropriate and prevent the potential for bullying).
String Lights for Ambience
Fun lighting can transform any classroom from a plain space to a warm, inviting, and exciting one. String lights are interesting without being distracting, so your students will enjoy them without getting so caught up in them that they miss what you're teaching them.
Seasonal Decorations
Halloween decorations and other seasonal flourishes are a great excuse to give your classroom a refresh several times a year while getting students excited about upcoming holidays.
Fabrics & Textured Displays
Utilize fabric and textured materials to add depth and visual interest to bulletin boards, displays, and seating areas, while also promoting a comfortable and engaging learning environment.
Peace Corners & Calm-Down Areas
Designate a quiet, cozy space in the classroom with soft seating and soothing decor, where students can practice mindfulness, self-regulation, and relaxation techniques when feeling overwhelmed or in need of a mental break.
Class Contracts & Mission Statements
Display a collaboratively created class contract or mission statement that outlines expectations, goals, and shared values, fostering a sense of community and shared responsibility among students.
Attendance Trackers
Create an interactive attendance tracker or check-in board for students to sign in each day, fostering a sense of routine and promoting accountability for daily attendance.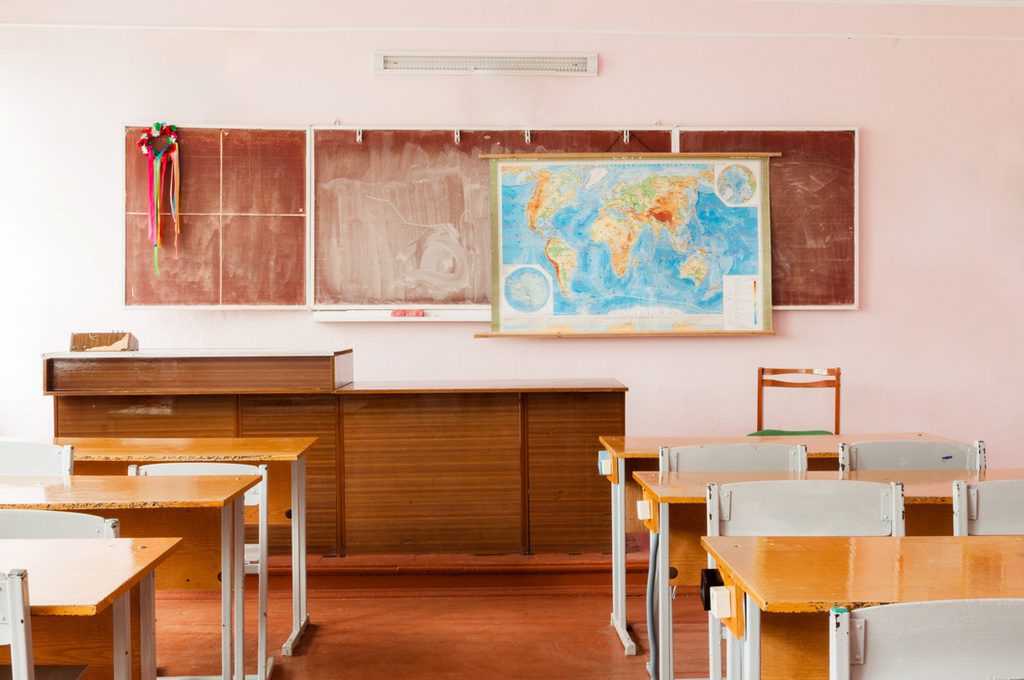 Via Adobe Stock.
Travel Maps
Incorporate travel maps, globes, or country flags into the classroom decor to inspire cultural curiosity and geographical learning, while also celebrating the diverse backgrounds of students or showing the different parts of the world they've visited.
Fundraising Displays
Design a visually engaging fundraising display that tracks progress towards a class or school-wide goal, motivating students and fostering a sense of community involvement and collaboration. FutureFund can provide reports with fundraising data you can use to pull out important stats or milestones for this display.