We're excited to showcase some new features that we've added to FutureFund based on feedback from our users!
Night Owls Rejoice: Dark Mode is Here!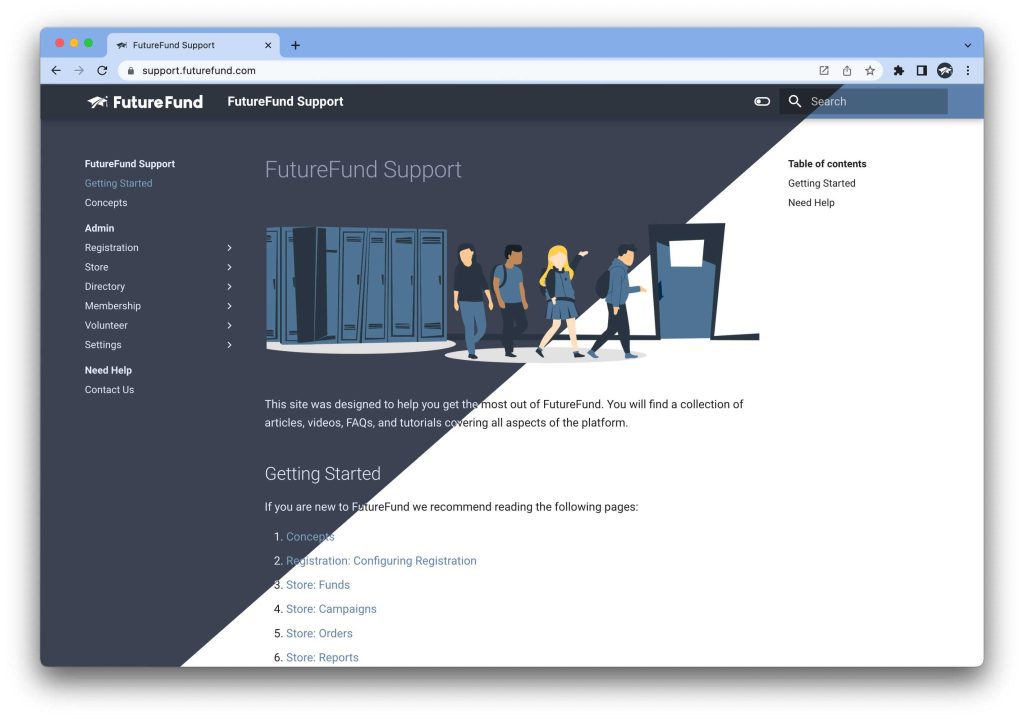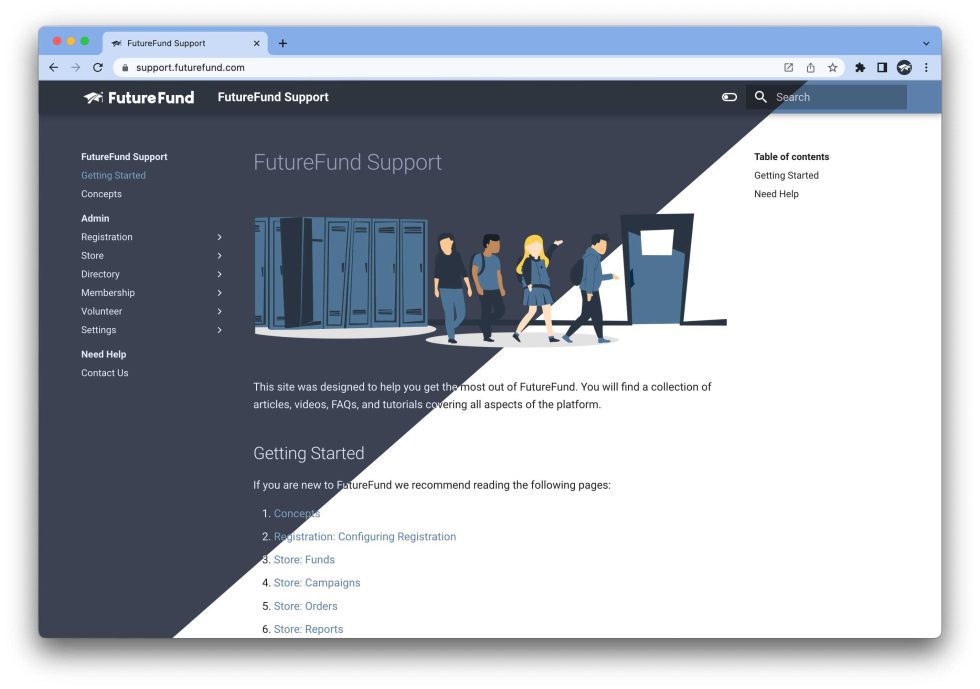 We've added support for dark mode on the FutureFund Support site for desktop and mobile users. Toggle between dark and light mode by clicking the toggle icon next to the search box in the header.
Get With The Time…. Zones!

Accounts have a time zone attribute used to populate new users that register for that school. Time zone awareness is used for reporting and displaying dates.