PTAs, PTOs, and volunteers across the country power their fundraising campaigns with FutureFund. 100% of all funds raised go directly to your school!

See how FutureFund works or book a demo to see how it can work for you.
Summary of Key Points:
Fundraising dinners are more than just a way to raise money for your PTA or PTO—they also give you a great opportunity to network with high-profile community members who could keep supporting you well into the future.
Fundraising dinners have a lot of moving parts, so careful planning is critical to their success. In addition to planning a menu and securing a venue, you'll want to arrange for entertainment, consider hosting a silent auction during the event, and promote the dinner strategically well in advance.
Using the right tools to plan and run your fundraising dinner can remove a lot of the risk involved. Using Future Fund's online platform gives you access to event management tools, secure payment processing features, financial reporting software, and other capabilities that can make your dinner effective and keep you compliant with the laws and regulations your organization needs to follow.
Fundraising dinners give your PTA or PTO unique opportunities to boost your organization's public profile while raising money, since they're social events as well as opportunities to collect donations. However, making your fundraising dinner a smashing success takes some work, so you'll have to plan carefully if you want it to be truly memorable and achieve your fundraising goals.
Fortunately, our team at Future Fund has provided countless PTAs and PTOs with the tools needed to plan and carry out phenomenal fundraising dinners. Read on to find out everything you'll need to know to make your upcoming dinner your school's social event of the season.
See also:
What Is a Fundraising Dinner?
Fundraising dinners are a specific type of fundraising campaign centered around a culinary event where guests pay for a ticket to attend. In addition to a meal, these events typically include some form of entertainment, and may also feature a silent or live auction.
Critically, a fundraising dinner presents opportunities to do more than just raise money. It can also be an excellent way to build awareness of what your school and community need, since it offers opportunities for your organization's members to network and socialize with guests.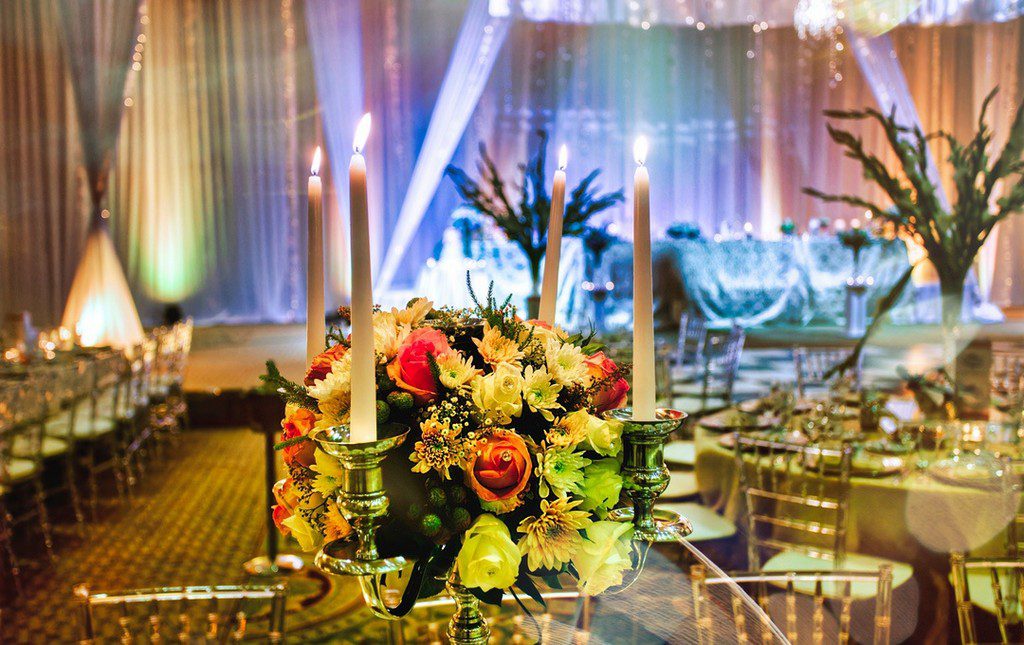 Via Adobe Stock.
How Do Fundraising Dinners Work?
Since these dinners tend to be more formal than purchase product campaigns and other fundraiser types, they require careful planning and preparation. Here are the steps you'll want to follow when planning a fundraising dinner for your PTA or PTO:
The Building Blocks of a Successful Fundraising Dinner
Planning & Preparation
Fundraising dinners obviously require a menu and a venue, but that's not all you'll have to consider! Here's a list of questions to answer for your organization before you start promoting the event:
How much will your dinner need to raise to cover costs and meet your fundraising goal?
What is the budget for putting on the dinner (including food, entertainment, etc.)?
What is the estimated attendance, and what is the capacity of the venue?
What type of food will be served, and will it accommodate dietary restrictions?
Who will be responsible for cooking and serving the food?
What type of entertainment will be provided, if any?
What will be the ticket price, and what is included in that price (drink tickets, etc.)?
Will there be a silent auction or other fundraising activities during the dinner?
How will the proceeds from the dinner be used?
Promotion & Awareness
Next, it's time to decide how you're going to make people aware of the dinner. Unlike many other fundraisers, which are aimed at friends or relatives of your school's students, fundraising dinners should also be promoted to successful alumni of the school, donors or sponsors within the community, and other potential guests who will be likely to pay for the ticket price.
Fundraising dinners can be more exclusive than other events, so you'll likely want to keep your marketing targeted—using specific email lists or running social media ads aimed at the segments mentioned above.
Selling Tickets & Running the Event
To make your fundraising dinner succeed, you'll want to sell tickets in advance for at least several weeks before the event itself. While you can certainly sell tickets at school and community events, we strongly recommend making them available online if you want to give tickets the best chance of selling out. Future Fund lets you create an online store where you can sell tickets to your fundraiser dinner, as well as other events—you can even set it up to sell school merch!
You'll probably need a way to collect money at the event itself, too—for instance, if you take it as an opportunity to run a raffle or an auction. This gives you a chance to raise even more money from your guests (and our built-in payment tools make it easy to keep track of how much you're bringing in).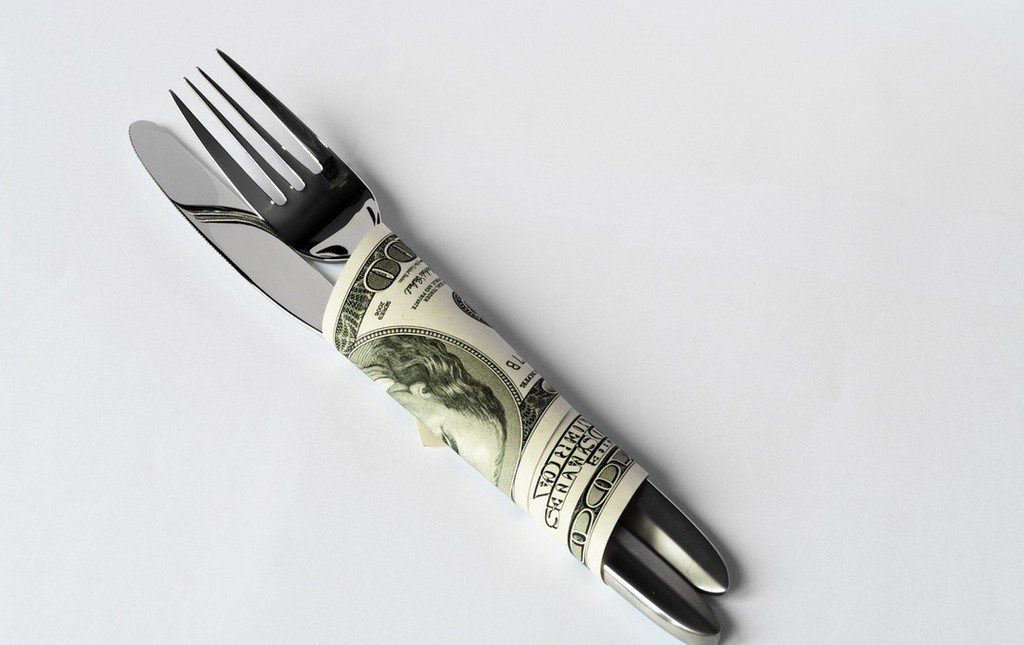 Via Adobe Stock.
Reporting & Disbursing
Once your event is over, you'll need to produce records for your organization to show how much money you spend and how much you raised. Then you'll need to distribute the funds collected to the cause your PTA or PTO is funding. Keeping track of all the expenses associated with fundraiser dinners can be tough, but using a fundraising platform with integrated financial reporting tools can help.
Required Equipment & Software
Since fundraising dinners tend to have more moving parts than many other fundraising events, using a few key tools to stay organized and streamline essential tasks is especially important. Here are a few we recommend:
Marketing Materials: brochures, flyers, posters, and other promotional materials to raise awareness about the campaign.
Event Management & Registration Tools: software to help with ticketing and payment processing will make it easier to register guests for your event in advance. Future Fund has event management tools built in (which also makes it easier to collect payments for silent auctions or other activities during the dinner itself).
Accounting and Tracking Software: tools for recording donations, managing transactions, and generating reports after the event (you can use Future Fund's reporting tools for this as well).
Social Media and Communication Tools: as mentioned above, targeted email and social media campaigns will help you make high-profile alumni and community members aware of your dinner and encourage them to attend.
A Website: feature the event on your organization's website and be sure to include the information people will need to know before buying tickets (place, time, cost, etc.).
Legal Considerations
Your PTA or PTO will need to stay compliant with numerous laws and regulations to carry out your fundraising dinner responsibly. Here are a few to be aware of:
Event permits and licenses: depending on your state and local laws, you may need to obtain a permit or license to hold a fundraising dinner. Be sure to check with your local government to determine what permits or licenses are required.
Food safety: since you'll be serving food at the event, you'll need to comply with all applicable food safety regulations. This means following safe food handling practices and ensuring that all food is properly prepared, stored, and served.
Alcohol sales: if you plan to serve alcohol at the dinner, you'll need to follow all applicable alcohol sales regulations in your area. This includes obtaining a permit, ensuring that alcohol is not served to minors, and following responsible serving practices.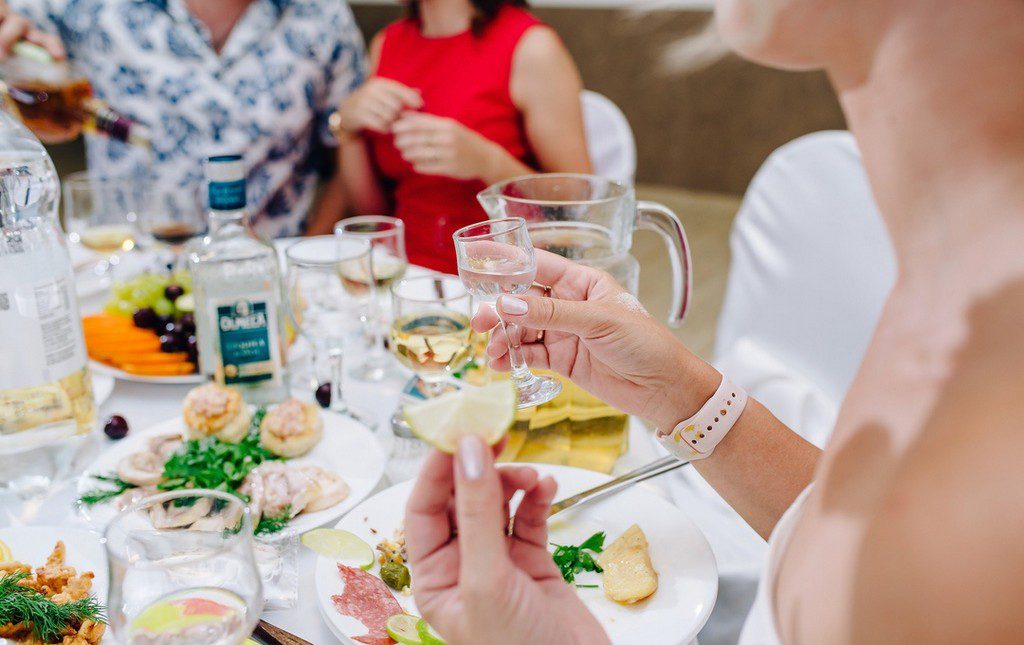 Via Adobe Stock.
Data privacy laws: since you'll be collecting personal data and payment info from anyone who buys a ticket to your event and participates in the evening's activities, it's vital to ensure that this information is securely collected and stored. Using Future Fund to manage donations, sell tickets, and register guests makes this easier, since we built the platform to be compliant with privacy legislation throughout the US.
Contracts and agreements: review all contracts and agreements with food vendors and your venue carefully. Make sure you understand the terms of the agreement, including payment and cancellation policies.
Knowing how to follow the laws and rules governing fundraising dinners will help you avoid mistakes that could result in costly penalties. For more information on the specific regulations your PTA or PTO will need to follow, seek advice from a legal professional.
Dishing Up Success at Your Fundraising Dinner with Future Fund
While fundraising dinners definitely take some work, the investment can be well worth the effort. Once you've taken the time to set specific goals and a strategy for meeting them, your organization can use these events to successfully promote your causes and reach donors with the means to help fund them effectively.
Using tools like Future Fund can help you plan a fundraising dinner with less friction and create the kind of success that makes a meaningful difference to your organization, your school, and the surrounding community. Find out more by booking a free demo of our platform here.