Cake sales are easy and effective fundraisers—they don't cost much to produce, and practically everyone enjoys a slice of cake! But to make your event truly successful, you'll need some unique cake ideas and a few strategies for selling effectively to your school community.
Our team at FutureFund has come up with 15 absolutely delicious cake sale ideas to help you get started. Let them eat cake, and watch the money roll in!
Run Your Food Fundraiser with FutureFund
Our platform is full of tools your school group can use to fundraise more effectively. These include:
Ready-to-go campaign templates so you can sell tickets or items for different events.
A built-in messaging system you can use to announce your fundraisers and provide details.
Powerful financial reporting tools to help you track your earnings, stay compliant, and plan future fundraisers more effectively.
Why a Cake Sale?
In addition to their popularity, Cake sales are a great way to raise money for several reasons:
Cake sales are cheap to organize, set up, and run
Volunteers don't need to be super involved (almost anyone can whip up a basic cake)
Anyone can participate; either as a supplier or volunteer
Cake sales raise the overall morale of students and staff
Buyers purchase something they want instead of simply making a donation (a true win-win)
There's often something that even the pickiest eaters will enjoy
They involve the entire school – students, staff, and parents
A cake sale can be a standalone event or part of something existing, like a soccer game
They can be organized around a holiday or theme to generate excitement
Everyone likes cake!
Running Your Cake Sale As a FutureFund Purchase Campaign
Any kind of fundraiser where you sell physical items (like cakes) in FutureFund is a Purchase campaign. Add each type of cake to your online store in FutureFund by creating a specific Purchase campaign for it.
Learn how to run a purchase campaign here.
Tip: Always run Purchase campaigns alongside physical events like cake sales, since this allows you to make sales 24/7 and lets people make purchases even if they can't attend the event.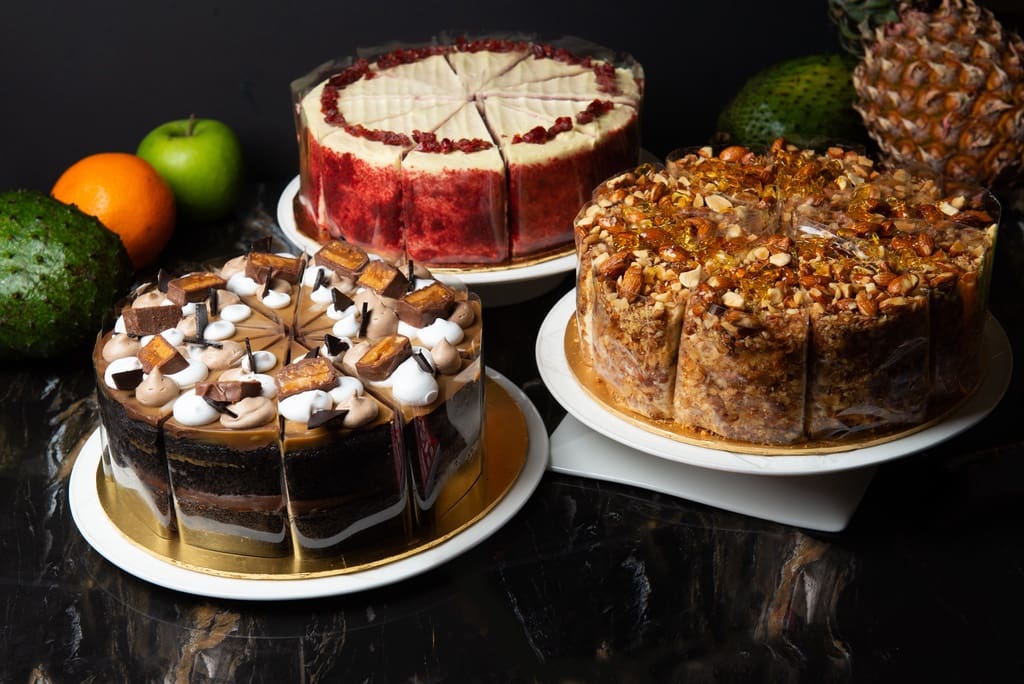 15 Theme Ideas for Your Next Cake Sale
Carnival: Step right up! Experience the magic of the fair with fun-filled cakes reminiscent of Ferris wheels, carousels, and cotton candy treats.
Black & White: Explore cakes that play on contrasts. Think dark chocolate and white vanilla, or intricate designs that use only these two shades.
Breakfast: A delightful spin on the first meal of the day. Imagine cakes infused with breakfast favorites like maple syrup, pancakes, or bacon bits.
Sweet & Savoury: Blur the boundaries between dinner and dessert. Relish in cakes that combine the best of both worlds, from salted caramel to bacon-chocolate concoctions.
Christmas in July: Embrace the festive spirit in the heart of summer. Think snowy icing, gingerbread, and reindeer designs, all under the warm July sun.
Easter Egg Hunt: Take your guests on a cakey Easter adventure. From hidden candy centers to egg-shaped designs, there's a treat waiting in every slice.
Thanksgiving: Pay homage to this festive occasion with cakes inspired by traditional dishes. Picture pumpkin pie flavors, cranberry toppings, and turkey-themed designs.
Halloween: Delight in the spookier side of cake design. Creepy creatures, ghastly ghouls, and pumpkin faces are the order of the day.
Valentine's Day: Celebrate love with cakes that are as sweet as romance itself. From heart shapes to red roses, let passion be your guide.
Rainbow Treats: Take a colorful journey with cakes that boast a spectrum of flavors and designs. It's a vibrant celebration in every bite.
Around the World: Embark on a global cake tour. Savor the tastes of various countries, from Japanese Matcha cakes to French éclairs.
Healthy Cakes Only: Give in to guilt-free indulgence. Experience cakes made with wholesome ingredients, yet never compromising on flavor.
3 Ingredients or Less: Simplicity at its finest. Revel in cakes that show off the magic of minimalist baking, proving that less truly can be more.
Coffee Lovers: Dive deep into the rich world of coffee. From espresso-infused cakes to cappuccino toppings, it's a caffeine lover's paradise.
Locally Sourced Ingredients: Celebrate the bounty of your region with cakes crafted using only the freshest local produce, supporting both taste and community.
Setting Up Your Cake Sale
Once you've decided on the theme for your cake sale, you'll need to make sure the following bases are covered:
Choose Where & When
The way you set the time, date, and location of your cake sale can greatly affect how much money you raise. For best results, try this:
Schedule your cake sale around an event that you know will draw a crowd—like a high school football game.
Add each cake in your sale to your school's online store in FutureFund. This ensures that members of the community can buy cakes even if they can't make it to the event in person. You can even host the entire cake sale online if you want to save time and effort for your parent volunteers!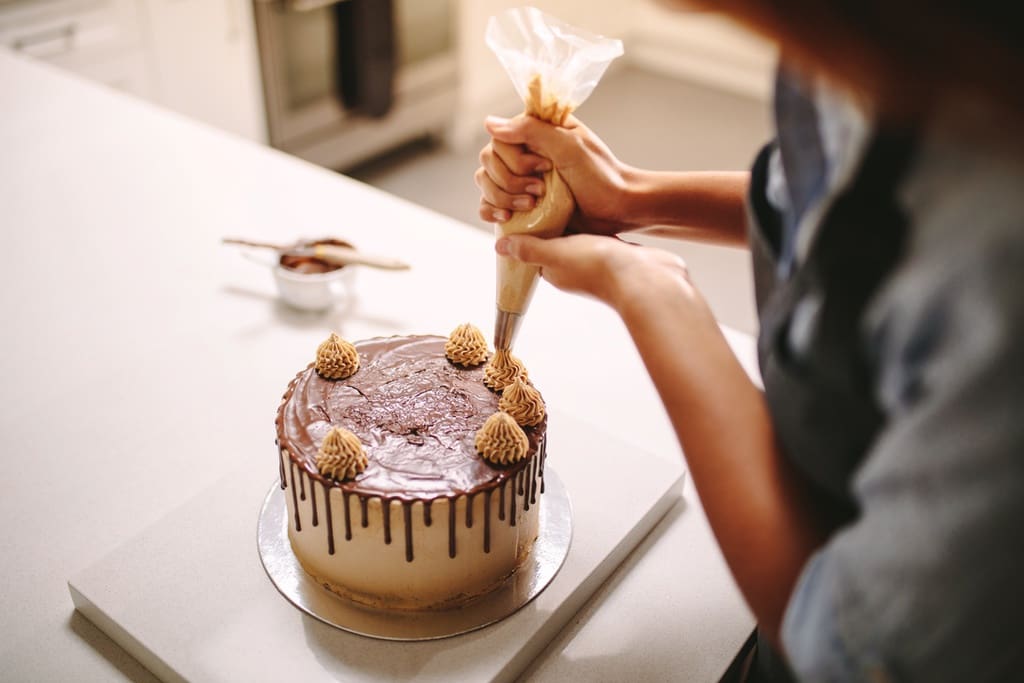 Recruit Your Volunteers
Your event will need volunteers—they'll have to sell the cakes at an in-person event, and even if you do the entire thing online, someone will still need to make and deliver them. Either way, be sure to have a good list of folks willing to lend their time! Here's how to find them:
Send out targeted messages to likely parent volunteers. FutureFund's messaging tools make this easy by allowing you to filter your audience and giving you templates you can customize to request support.
Keep your volunteers organized. FutureFund lets you view how many volunteers you have in various positions. Just navigate to the Volunteer panel in the admin and you'll see a list of everyone who's signed up, along with their contact info.
Promote the Sale
Once you've organized your cake sale, it's time to get the word out! In addition to traditional methods like putting up posters or ads in the school newspaper, you can try:
Sending email announcements. FutureFund's messaging system can help you here again. Use our customizable email templates to create compelling invitations for different parent groups and reach potential attendees efficiently.
Sending links to your online store. When you add cakes to your school's store in FutureFund, you'll also get shareable links that take people directly to the purchase page. Include these in your messages and social media posts to boost sales online.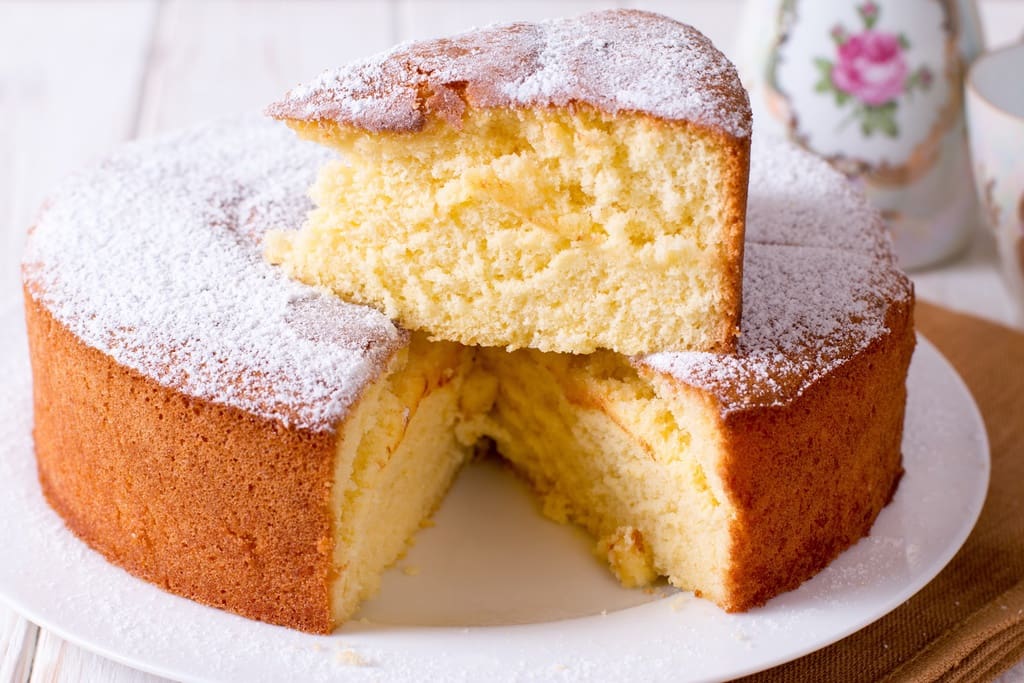 Set Up Your Event
If you're holding an in-person event for your cake sale, be sure to prepare everything you'll need ahead of time. This should include:
Tables (preferably folding reasonably sturdy tables)
Table cloths
Serving plates
Knives, pie/cake servers, and tongs
Paper plates
Napkins
Compostable paper boxes
Paper or plastic bags
Pricing labels
Description labels
Cash box and change
Sandwich board(s)
Volunteers
Make Your Cake Sale a Success with FutureFund
Cake sales are easy, but using them to meet your fundraising targets can be a challenge. That's why using a few helpful tools can be so handy. Find out how FutureFund can help your next cake sale succeed—get started today by booking a short discovery call with our team or read on for answers to our most common questions.
Frequently Asked Questions
Can I sell cake online by the slice or do I have to sell whole cakes?
FutureFund lets you create different pricing options for each product in your online store—so selling cake in different quantities is easy! For each cake in your store, just create one price for a whole cake and another for individual slices.
How can I use FutureFund's messaging system to promote my fundraiser?
FutureFund's messaging system lets you:
Send messages to every parent in your school community or filter your audience to reach specific groups.
Create unique sender profiles to make sure the message is always coming from the appropriate party.
Use customizable message templates to save time when broadcasting updates or announcements.
What campaign type should I choose for cake sales?
Pretty much every cake sale will be a Purchase campaign, since donors will be buying physical items (either whole cakes or slices, depending on how you set it up).
However, you could also raise money for cake ingredients by running a Donation campaign before the cake sale. These campaigns support specific goals or causes.
How can I use FutureFund to track my fundraiser's success?
FutureFund gives you the ability to generate financial reports for your fundraising campaigns in just a few clicks. To do this, navigate to Store and click the Reports tab near the top of your screen. Then choose Campaign Summary from the drop-down menu and click GenerateReport.