Turkey Dinner
Sell tickets to a Turkey Dinner event! The PTA can either make the turkey dinner themselves or they can buy the dinner from a local restaurant then portion it out for each of the ticket holders. 
See also: 20 Fall Fundraising Ideas for Schools
Turkey Trot
Set up a turkey trot event for your donors either at your school or around the community. At either a 5k, 10k, half marathon, or full marathon, the turkey trot can be any length but make sure to include a goody bag, a t shirt, and a few other personalized items for the finishers!
Fall Festival
This is a great way to combine several events together in one big money making event! Throw a fall festival and charge admission to enjoy games, the fall atmosphere, and spending time with friends and family during the holiday season.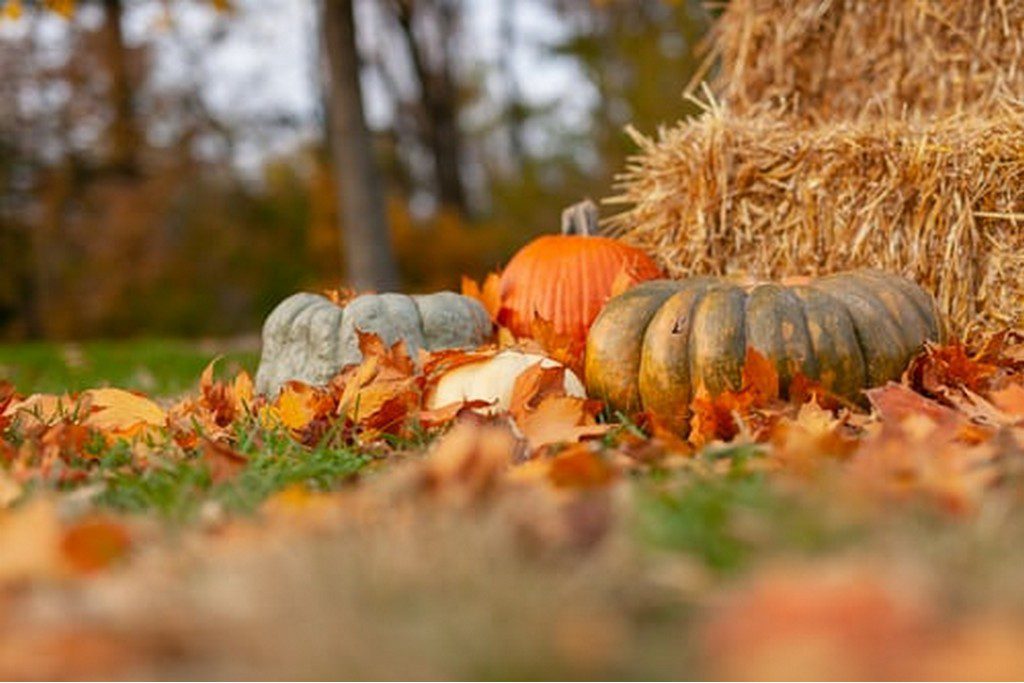 Thanksgiving Volunteer Groups
The best way to show your thanks is to give back to the community! Organize a community volunteer group and help out at a soup kitchen or helping in other ways to beautify and enrich the community. When performing tasks, don't forget to mention that you're collecting donations for your school and other organizations with whom you plan to share the donations.
Food Drive
Partner with a shelter or food bank in your community and collect canned and dried goods to deliver to them during the holiday. When collecting the donations from the community, mention to them that you're also collecting monetary donations to share with the food bank or the shelter and to support your school/club.
Leaves For Change
Collect donations to rake and haul away leaves in your community! If you have a community garden, the leaves will be especially useful in making compost, which should be ready right around spring if started around your leaf collection time. If you don't have a community garden but still want to compost the leaves, the organization can sell prepared compost by the bag at a spring flower and bulb sale.
Corn Maze
Come together with an already prepared corn maze and have an event! Collect donations to go through the maze and have a treat, like a coffee and hot chocolate stand, in the middle for the ones who make it.
Fall Craft Sale
Know anyone that's especially crafty? Come together with them to have a community craft sale and sell all things fall. You can even include a few art stations where patrons can donate to make different crafts.
Thanksgiving Bake Sale
Everyone loves a bake sale! Now is the time to pull out all of those pumpkin spice flavors and other holiday goodies for a bake sale to celebrate the season! The PTA can make this event as simple or as complicated as they would like by either picking up a few favorites from the local bakery or by baking all of the treats from scratch. Either way, you'll have a hit!
Fall Leaf Tour
Nothing is more beautiful than the leaves in the fall. Take this opportunity to lead your patrons on a guided fall tour and show them the most beautiful sites for the leaves and other fall foliage. 
Basket Raffle 
Use a weekend to put together some themed baskets and then hold either a raffle or a silent auction! The themes can include: a smores night basket, a cooking basket, a Netflix and night in basket, self-care baskets (both his and hers), or anything else you can think of!
Pumpkin Painting 
Let your patrons show their creative side with pumpkin painting! By paying for the pumpkin, the artist will have access to their pumpkin to paint plus all of the paint, brushes, glitter, streamers, and any other decoration they'll need to turn their masterpiece from a dream into a reality.
Toiletries Drive 
Partner with a shelter to figure out what items they need for their residents, then hold a toiletry drive. While collecting supplies from the students and the community, make sure to announce that you're also collecting monetary donations to help support the shelter and the school. Make the rounds to the local businesses as well to see if they would be willing to donate to support your causes.
Pie Sale
Pull out all of those community favorite pie recipes and hold a pie sale either at school or as a part of a larger community event. If your community has a favorite pie shop, see if they would be willing to donate some pies for the Booster Club to sell or just bake them from scratch. You can also just take orders for pies to be delivered close to the holiday so families can enjoy them after their big Thanksgiving dinner!
Pumpkin Sale
Have a pumpkin sale around the holidays to allow the community members to decorate their homes with beautiful pumpkins!