Just because it's fall doesn't mean your fundraising has to fall off the wagon. In fact, with back-to-school, Halloween, and Thanksgiving, there are endless ways to fundraise in the fall!
Whether you're looking for something quick, something inside, or something unique, this list will show you all the ways your school can fundraise this fall.
PTAs, PTOs, and volunteers across the country power their fundraising campaigns with FutureFund. 100% of all funds raised go directly to your school!

See how FutureFund works or book a demo to see how it can work for you.
Back-to-School Breakfast
Get families excited about back-to-school and fundraise all in one go. A back-to-school breakfast with easy-to-make foods like pancakes and sausages is a simple and effective fundraiser.
Things like pancakes and breakfast sausages are easy to make in bulk, so you can make a profit by charging a few dollars per plate. For an even more successful fundraiser, work with local suppliers and grocery stores to see if they can donate items for the breakfast.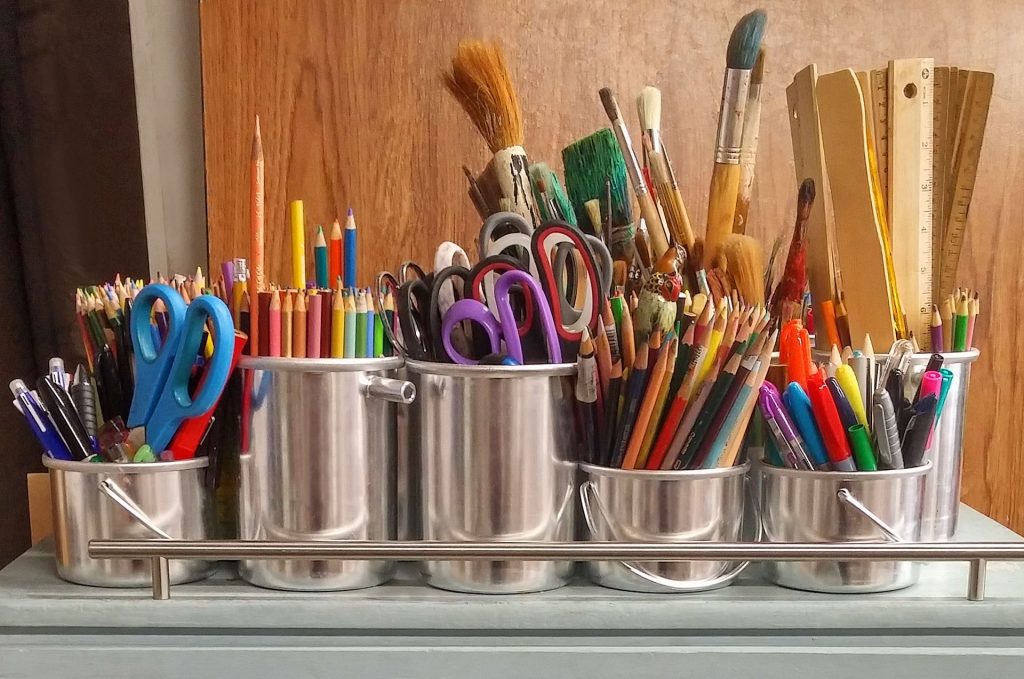 School Supply Fair
Back-to-school is one of the busiest times of the year for shopping, second only to Christmas. Every parent will be looking for school supplies, clothes, and more for their children.
Make things easier for parents and make a great fundraiser with a school supply fair. Parents can donate items that no longer fit their children and pick up new items all at once. Then, all the proceeds will go directly to your school.
Marshmallow Roasting
With the weather getting a bit chillier in fall, you might have to get more creative with outdoor events, but that doesn't mean you can't fundraise outside!
A marshmallow roasting event with bonfires is a great way to do an outdoor fundraiser, even if the weather is cooler. Bonfires keep everyone warm, and snacks like marshmallows, smores, and hot chocolate give you added opportunities to fundraise.
Haunted House
Halloween brings tons of fall fundraising opportunities, and a haunted house is a quintessential Halloween activity. While a haunted house does take a bit of planning, it pays off as you can charge a higher ticket price than other fundraisers.
Your school's gymnasium and hallways can work great as a haunted house. Round up a few volunteers to dress up, add some decorations, dim the lights, and you're on your way to a spooktacular haunted house.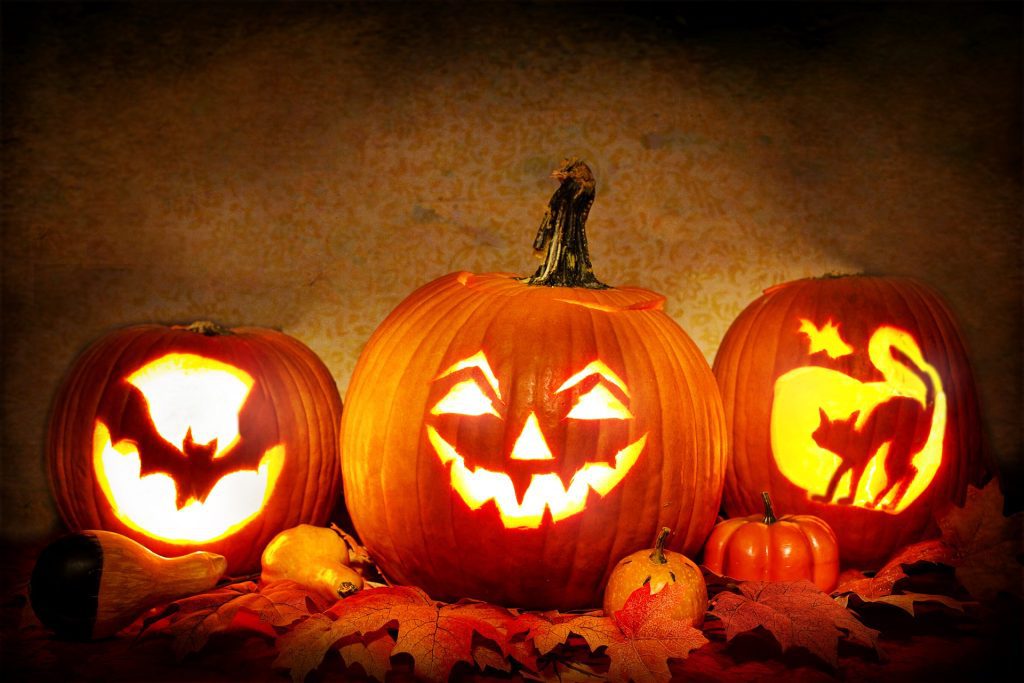 Pumpkin Carving Contest
Pumpkin carving is another Halloween staple. Make it into a contest, and you have a festive fundraising opportunity.
Simply charge anyone who wants to enter. Part of the money raised will go to the winners' prizes, and the rest goes to the school. You can make it interesting too with categories like best overall, funniest, scariest, and different grade or age groups.
Corn Maze
A corn maze is another fall classic. Contact nearby corn mazes and fun farms to see if any would partner with your school for a fundraiser.
Your school gets a portion of the ticket sales, and the corn maze gets a large list of potential customers. You can also work with the corn maze to arrange food and drink specials for added revenue.
Apple Picking
Apple picking or an orchard walk allows you to do some outdoor fundraisers before the weather is too cool. Partner with a local farm and host an apple picking event.
It's a fun event that the whole family can enjoy, and your school and the farm can split the ticket sales. For an extra fundraising opportunity, you can sell apple goodies during the event, like apple cider, cany apples, and apple pies.
Pumpkin Patch
A pumpkin patch fundraiser works just as well as an apple picking event if you don't have an orchard nearby. Work with a local farm to create this fundraiser. The farm benefits too since you can split the ticket sales.
Again, this is an event pretty much everyone can enjoy, and it's a great chance to enjoy milder weather before winter. You can also add tons of additional fundraising ideas to this event, like family photos, pumpkin pies, picnics, and more.
Pumpkin Smash
If a pumpkin patch isn't your speed, maybe a pumpkin smash is the right fundraiser for your school. All you need is a few pumpkins and prizes. Try and schedule this event after Halloween, so families and local businesses can donate unwanted pumpkins.
Each pumpkin will have a prize inside (make sure you put the prizes in a plastic bag, or keep the actual prizes to the side). At the event, participants can buy raffle tickets for their selected pumpkin. Whoever wins the raffle gets to smash the pumpkin and claim the prize!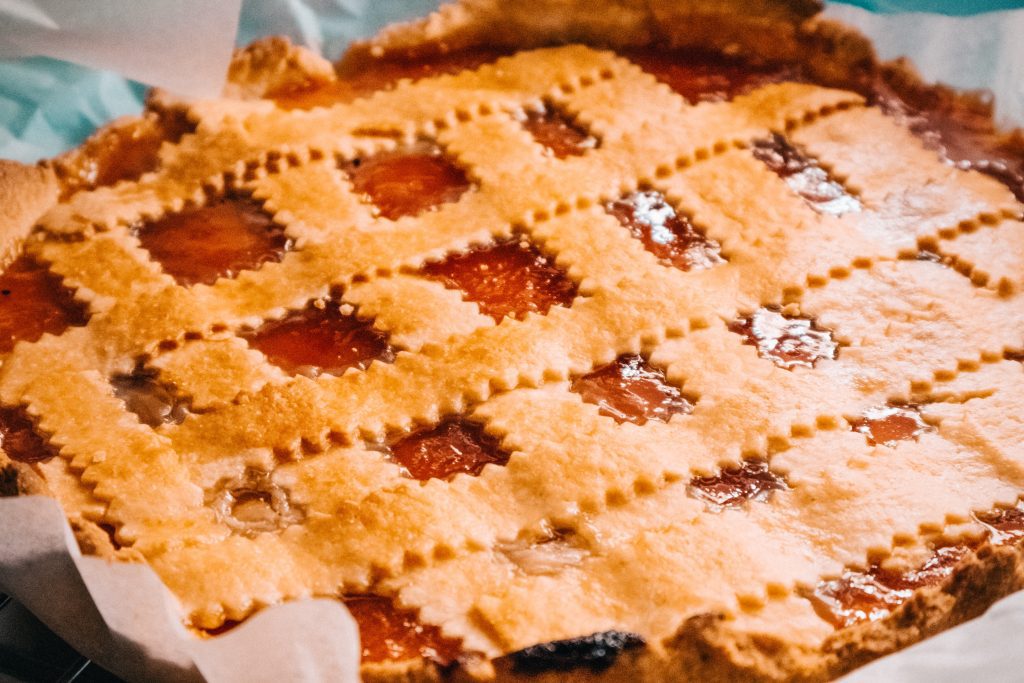 Pie-Eating Contest
A pie-eating or baking contest is another great way to celebrate the fall harvest. Either way, you just sell tickets to everyone interested in trying the pies. The only difference is who wins the prize–the person who made it or the person who ate it!
For added excitement, you can have an MC and judges at the event. This will really help get the crowd involved and make either event a success.
Chili Cookoff
A chili cookoff is another friendly competition that makes an engaging fundraiser. You can sell tickets to both the competitors and the attendees. Attendees get a chance to try the chili, and competitors get a chance to win the grand prize.
You can make things interesting too, with multiple categories like spiciest, vegetarian, and best overall. You can make this event extra engaging with other activities like games, entertainers, and food and drink vendors.
Turkey Raffle
A turkey raffle is a great fundraiser to do a few weeks before Thanksgiving. Tons of families will be looking for a turkey for Thanksgiving dinner, which means a large pool of potential donors.
All you need to do is buy a few turkeys and sell raffle tickets to interested families. The larger the better, as a 30 or 40-pound turkey is a much more enticing prize than a 10 or 15-pound one. Make sure you get more than one turkey, too, so people feel like their odds of winning are higher.
Thanksgiving Dinner
A Thanksgiving or harvest dinner is the perfect fundraiser for November. There are a few different ways to do this fundraiser, too, so you can do what works best for your school.
You can keep the dinner more casual and do it potluck style. Or you can make it into more or an event a partner with a local restaurant to do a private dinner. You can sell tickets to the dinner and get even more donations by asking for sponsors.
Halloween or Thanksgiving Run
Another fun fall fundraiser is a walk or run. For a fall twist, you can make it Halloween or Thanksgiving-themed.
You can have participants wear their best costumes for a Halloween fun run or organize a "turkey trot" on Thanksgiving weekend. Both work the same way as your typical walk or run fundraiser: participants pay an entry fee and then ask for donations from their friends and families.
Fall Hike
An alternative to a walk or run is a hike fundraiser! Participants buy tickets and they get a preplanned hike along with some goodie bags. You can work with sponsors to provide extra goodies and t-shirts too.
National Take a Hike Day is November 17th, so you can plan the hike for that day or the closest weekend date. Just make sure you plan it a few months in advance, as people's schedules can fill up quickly around the holidays.
Fall Baskets
A fall basket raffle or silent auction is a simple fundraiser that's perfect for fall. You can fill each basket with fall essentials like hot chocolate. You can also do themed baskets like a movie night basket, baked goods basket, and more.
You can do the raffle on its own or add this fundraiser to any event as a silent auction. It's a great way to add another fundraising avenue to an existing event.
Oktoberfest Pub Crawl
While this might not involve everyone in the family, it's tons of fun and a great fundraiser. Work with local breweries and pubs to participate in the pub crawl. Look for establishments that typically have an Oktoberfest menu.
Participants will buy tickets to participate in the crawl, which will be your main source of donations. You can also ask the pubs if they would consider donating a portion of food and drink sales from the crawl to your school.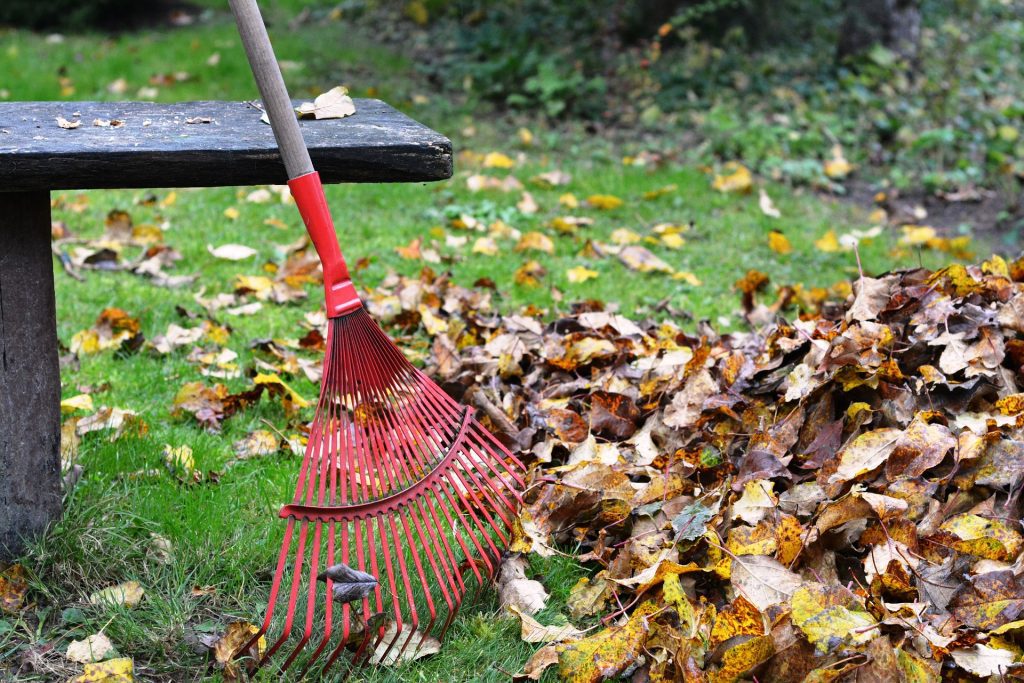 Yard Raking
Yard raking, or a rake-a-thon, works really well to engage the whole community. Gather a few volunteers to rake yards during the event.
Anyone who needs their leaves raked can donate to the school. Charge a flat rate based on yard size, but you can also let donors decide how much they want to give. It's going to a good cause, after all!
Football Tailgate Party
A tailgate party is the perfect way to celebrate the start of football season. Simply invite families to set up their tailgate in the parking lot and sell tickets to anyone who'd like to attend.
You can make the event even more fun with a flag football tournament or other ideas from this list, like a raffle.
Fantasy Football League
Fantasy football has become a fall staple for many people, but it can also be a fundraising opportunity! Just like a regular fantasy football league, participants will pay a fee to join the league and draft their players.
At the end, you can split the money between the school and whoever wins for the season. The best thing about this fundraiser is that it's all done online, as there are tons of websites and apps designed for this very purpose. Just make sure you double-check the rules in your state about sports betting beforehand.