While winter means colder weather, it also brings plenty of awesome (and fun) fundraising opportunities for your school group. Here's a list of 20 to get you inspired from our team at FutureFund—including fundraisers based around holidays, snow sports, and more.
Run Your Winter Fundraiser with FutureFund
Our platform comes with powerful tools that can help you fundraise more effectively this winter. These include:
Ready-to-go campaign templates so you can sell tickets or items for different events.
A built-in messaging system you can use to announce your fundraisers and provide details.
Powerful financial reporting tools to help you track your earnings, stay compliant, and plan future fundraisers more effectively.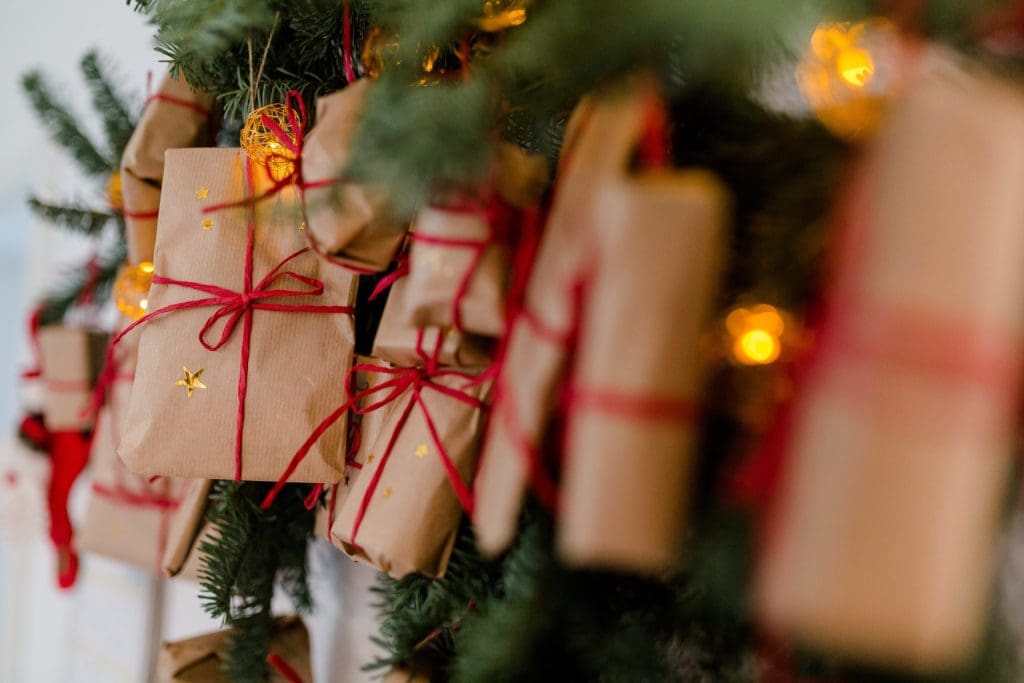 Gift Wrapping
Gift wrapping is many people's least favorite part about Christmas—so take the stress away in exchange for a donation of just a few dollars or more!
All you have to do is set up a donation campaign in FurtureFund to collect donations online, and offer free gift wrapping for anyone who makes a contribution – this could even be an addition to a craft fair or another fundraising event you have going on.
Christmas Caroling
Christmas caroling is a holiday classic. For this fundraiser, all you need is a few singers to go door-to-door and sing Christmas carols. If your school has a children's choir, you can split them up into groups of 5, plus an adult chaperone or driver.
At each house, the carolers can ask for donations, or refer people who don't have cash on hand to your online donation page. Be ready to explain what the donations are going towards!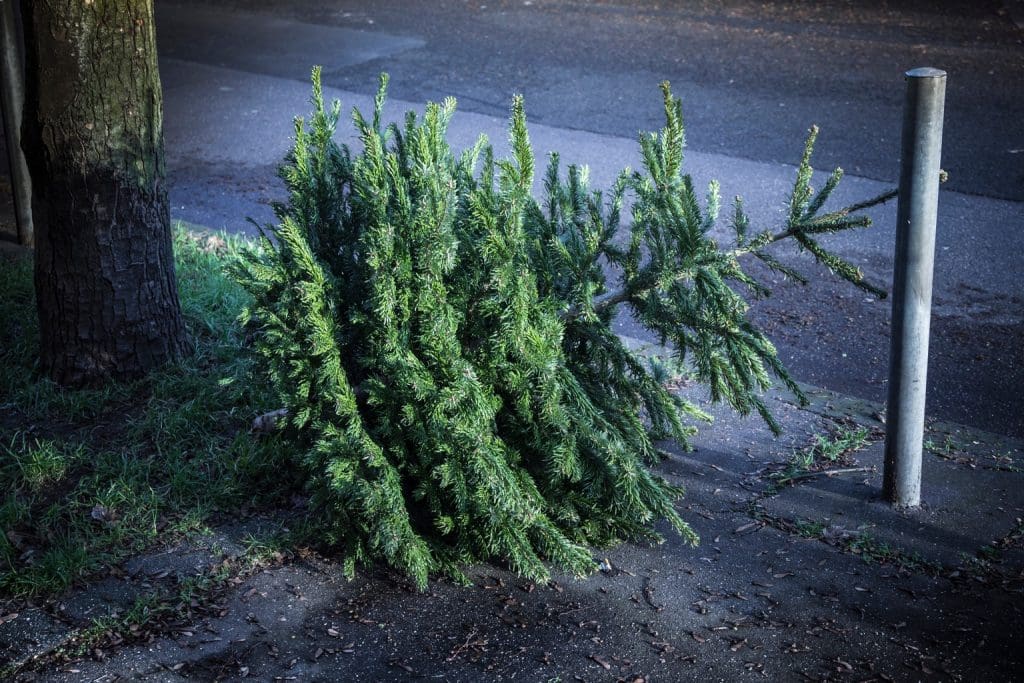 Christmas Tree Disposal
When Christmas is over, getting rid of natural Christmas trees is a huge hassle. You can help families dispose of their trees easily and properly with a disposal fundraiser.
The way this works can be simple: once a family makes a donation, your school group arranges to pick up and dispose of their Christmas tree. Just make sure you factor in the cost of disposal in your area when setting a minimum suggested donation amount. Then you just need a few volunteers with trucks to pick up and transport the trees!
Snow Removal
If you live in an area where it snows, you know how much of a pain shoveling can be. This pain point can be a great fundraising opportunity—run a donation campaign all winter where anyone who donates goes on the list to get their walkway regularly shoveled by volunteers!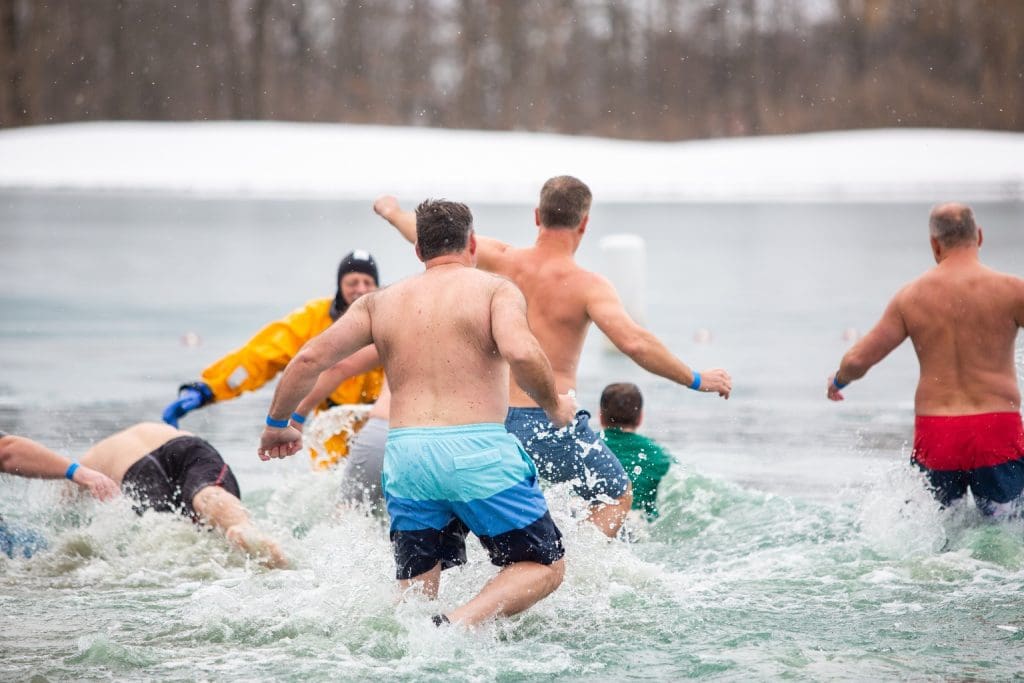 Polar Plunge
A polar plunge is a classic winter fundraiser. If there's a body of water near you, you basically have everything you need! In this fundraiser, participants collect pledges from family and friends to run into a frigid lake or pond and see how long they can last in the cold water. Adults can participate in this one too! Just keep this event supervised and make sure the water is shallow (or use the school pool).
Indoor Run-a-Thon
An indoor run-a-thon, 5K, or race is another way to transition your classic fundraisers indoors. You can host the race at an indoor track, where participants can lap the track until they reach the final distance. For an added winter twist, you can make this event a "Santa Race" and encourage runners to dress up in their best Santa outfits!
Alternatively, you can do an indoor run-a-thon with very little overhead. Over the course of a month, participants can log their miles on a treadmill, so they can still participate without having to brave the cold.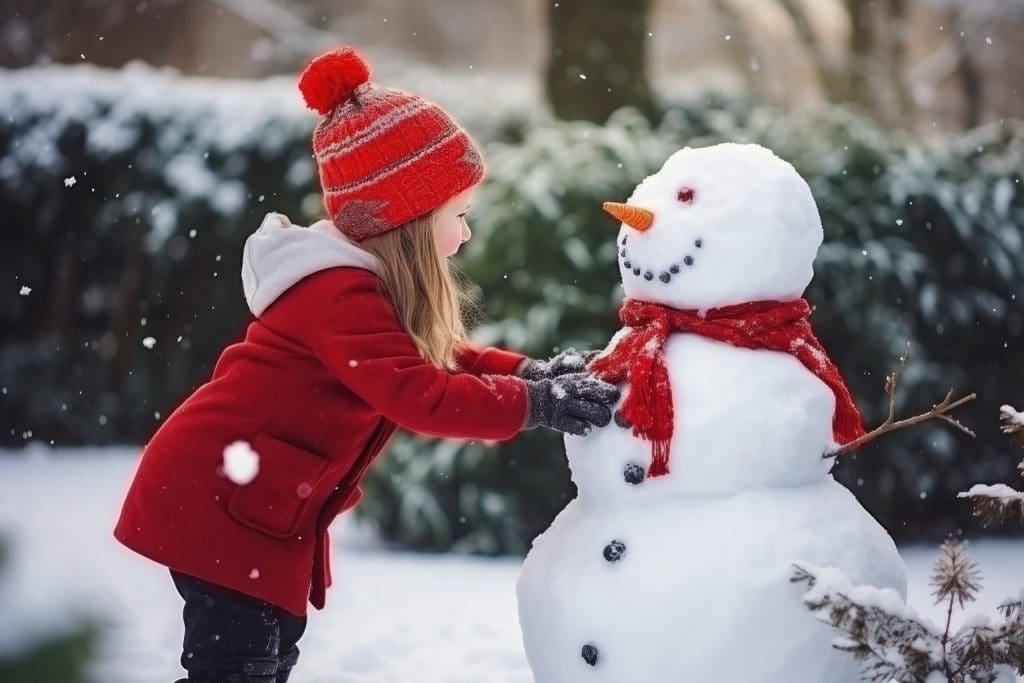 Snowman Build-A-Thon
There's no better way to embrace a dump of snow than with a snowman-building contest! This fundraiser can be a fun add-on to another event, like ice skating or tubing.
It's also equally fun on its own. Have participants register ahead of time and then collect pledges to build as many snowmen as they can. Give out awards for things like most realistic, funniest, and more! You can also have a snow fort contest too.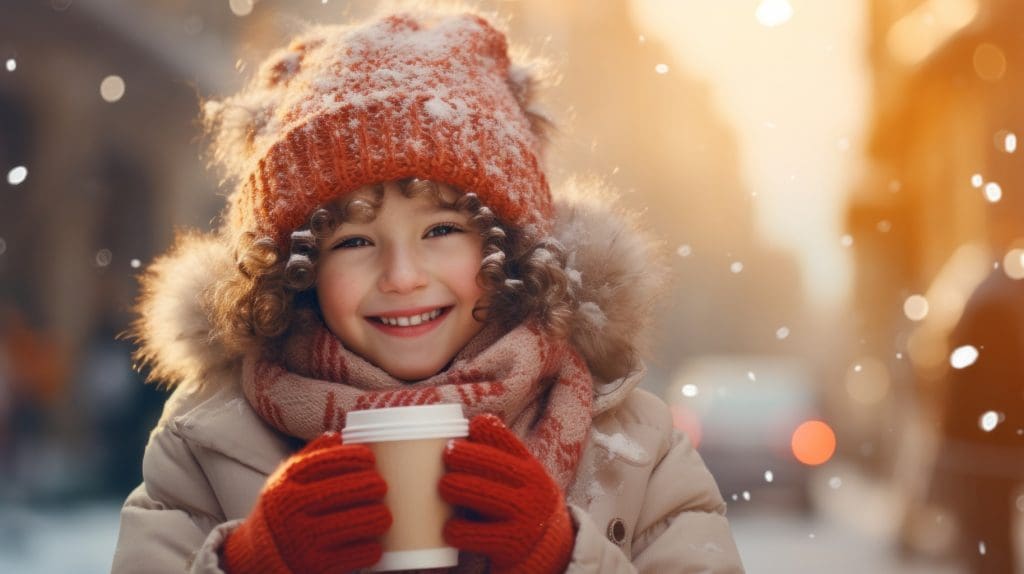 Hot Chocolate Station
A hot chocolate station is a great add-on to almost any winter fundraiser. Whether you're hosting an ice skating, snow tubing, or other event, hot chocolate is a great way to keep everyone warm when the event is outside. You can sell cups at the stand, but it's also a great idea to sell vouchers online that can be exchanged for warm beverages whenever the stall is open.
Hot chocolate is easy to make and typically low cost. For even more fundraising potential, ask a local supplier, grocery store, or coffee shop if they would be willing to donate the hot chocolate supplies.
Snow Tubing
Snow tubing is a fun and easy way to get families outside during the winter since it doesn't involve equipment or experience. All you need is a tube and a slope—then it's simply a matter of selling tickets!
To make this fundraiser easier to plan, you can partner with a business that offers snow tubing. Many ski hills have tubing as one of their winter activities. If you don't live near a ski hill, you can also do a DIY version with a few plastic sleds and a hill.
Game Night
A game night is a great fundraiser to do virtually or in person. All you need is a few board games. In-person, you can have a different game at each table. Online, you can have break-out rooms for each game.
Either way, charge each participant for entry and sell tickets in advance online, which will be the main source of revenue at the fundraiser. You can also have add-ons like snacks and drinks, which increase the fundraising potential of the event.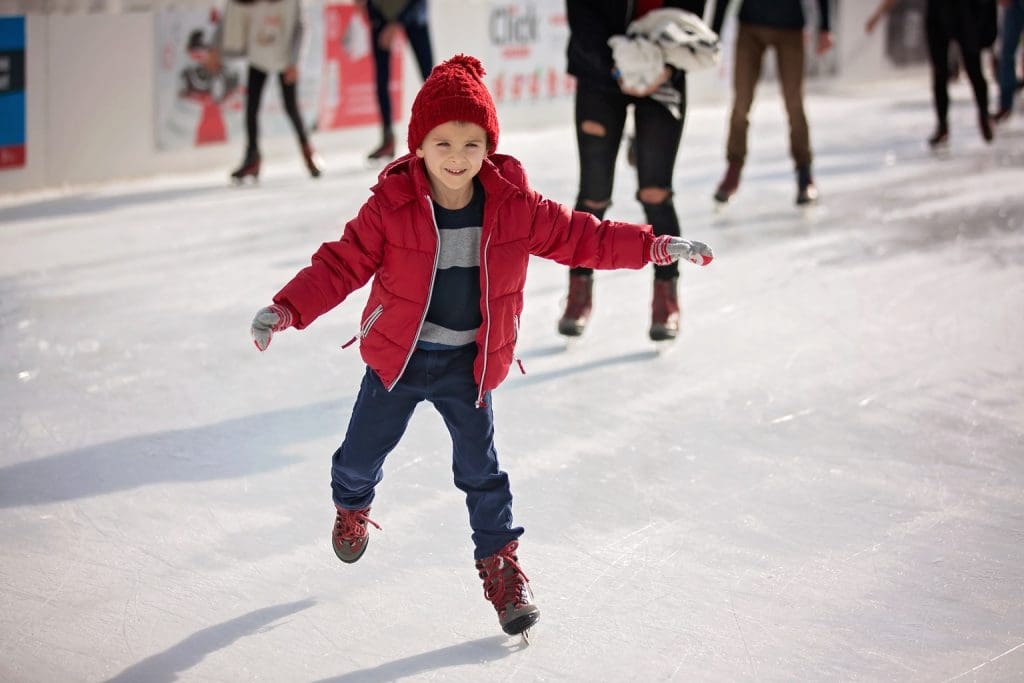 Ice Skating
Ice skating is a great winter activity, and it can be a great fundraiser. Depending on your area, you can either host the event at an indoor or outdoor ice rink. Then, sell tickets online ahead of the event and hold a few tickets at the door for last-minute entries.
You can make the event even more engaging with organized games, activities, and music too. For added fundraising potential, you can also add skate rentals to your event, especially if you're at an indoor arena that offers this service.
Ugly Sweater Party
An ugly sweater party is a fun twist on a more traditional Christmas party. It's a lot more relaxed and really just gives you an excuse to host an event. Try and schedule this part for early December so it doesn't conflict with Christmas plans.
You can rent out an event space and bring food and drinks. Or you can rent out space at a local bar, so you don't have to worry about food and drinks. Either way, your main source of revenue will be selling tickets for the event—which you should do online in the weeks leading up to get a proper head count.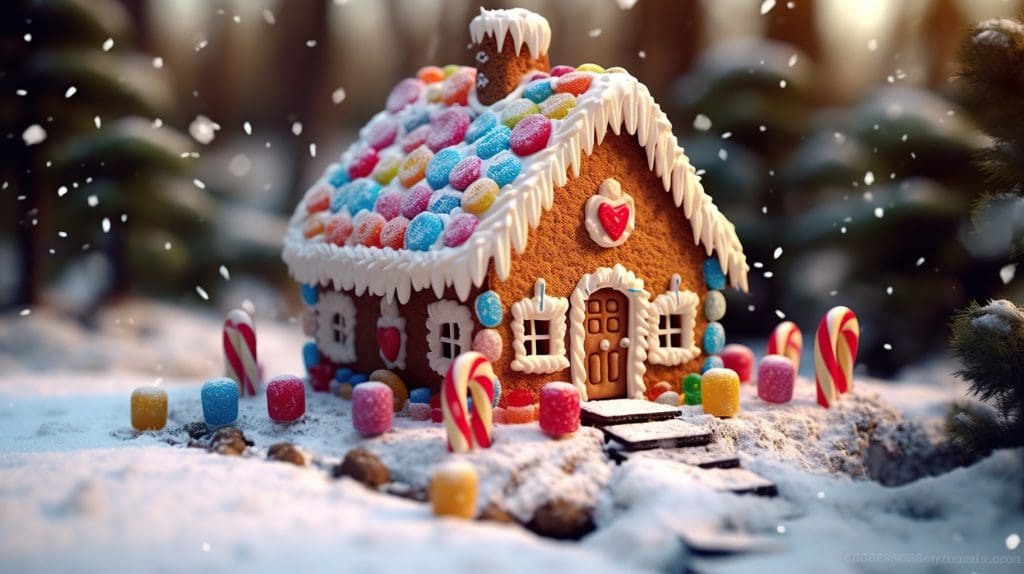 Gingerbread House Competition
This event is similar to a cook-off or bake-off fundraiser, minus the eating! Charge participants an entry fee and provide all the supplies. Then, give everyone a set amount of time to create their masterpiece.
Once the time is up, judge the finished gingerbread houses and award prizes. Depending on how many participants you have, you can have multiple categories like the funniest, most realistic, and the grand prize.
Winter Craft Fair
A winter craft fair is a holiday staple. November or early December is the best time to host this type of event, as many people will use this event to buy Christmas gifts.
A craft fair allows you to fundraise in two ways: charging vendors for a table/booth and charging shoppers for entry. You can also add game stations, craft-making stations, and food for extra fundraising opportunities.
Diwali or Christmas Lights
There's nothing prettier than lights on a snowy evening. A holiday lights event is perfect for both Diwali (5 days in October or November) and Christmas (December 25). Schedule the event a few weeks before the actual holiday, so your event doesn't interfere with people's holiday plans.
You can do a lights tour, where families can explore different lights on foot or in their cars. Or you can have a block party-style event with games and hot chocolate.
Christmas Movie Night
Christmas movies are the perfect way to spend a December night, especially if it's cold outside. You can partner with a local movie theater to host the event, or you can set up a projector in your school's gym or at an event venue. To sell ticket thoughts, you will set up sale within your school group's online store with FutureFund.
Then, all you need are some Christmas movies! You can choose the films based on your student's age. You can also send out a survey beforehand and see what movies people want to see the most.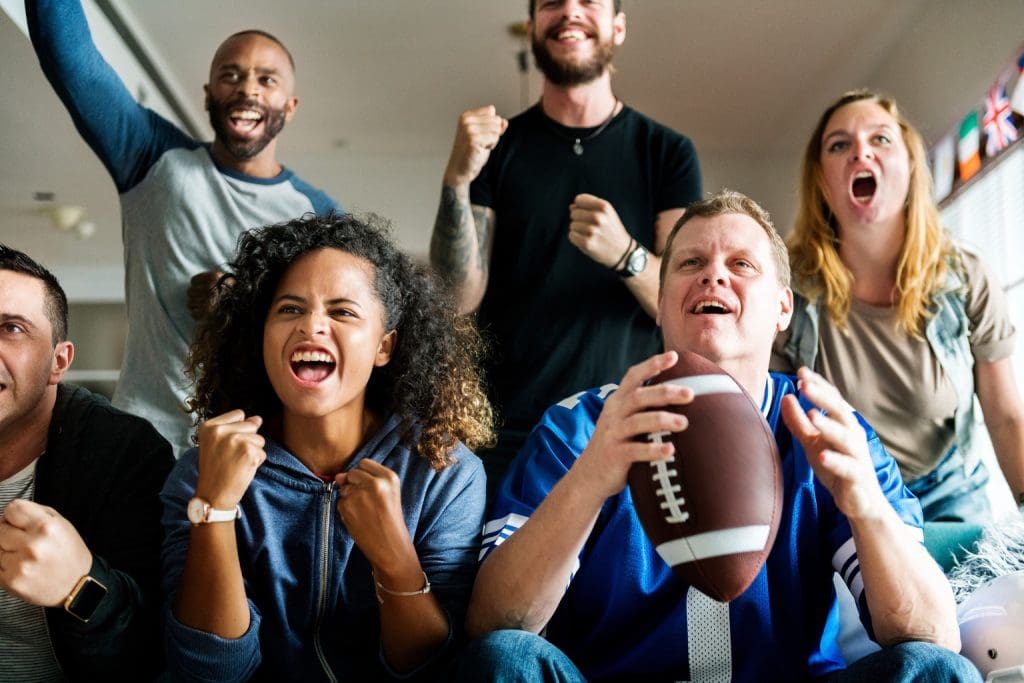 Super Bowl Viewing Party
The Superbowl happens in February every year, which makes it a great way to fundraise in the winter. The entertainment is already built into this event, so all you need is a place to view it, seating, food, and drinks.
You can host the event yourself and project the game onto a screen somewhere like your school's gymnasium. Or you can partner with a local sports bar to host the event—let's be honest, most of the people supporting this one will probably be parents. You'll have to split the ticket sales, but you'll also be able to charge more per ticket.
Valentine's Day Grams
Valentine's Day grams are a great fundraiser that helps spread the love. It's also an easy one to do at school.
Start the fundraiser a few weeks before Valentine's Day. Students, teachers, and parents can sign up with a voucher online to have a valentine gram delivered to their valentine on Valentine's Day. You can include chocolates, candy, flowers, and more for different fees.
Other Fundraising Ideas
Basketball Fantasy League
Just like a regular fantasy basketball league, participants will pay a fee to join the league and choose their players. At the end, you can split the money between the school and whoever wins for the season.
The best thing about this fundraiser is that it's all done online, as there are tons of websites and apps designed for fantasy leagues. Just make sure you double-check the rules in your state about sports betting beforehand.
Lunar New Year
The date changes based on the lunar calendar, but Lunar New Year falls sometime between January 21st and February 20th every year.
Lunar New Year is celebrated by billions of people around the world, so it's a great way to include families from all backgrounds in your fundraisers. Work with a local restaurant to plan a Lunar New Year dinner and celebration.
Frequently Asked Questions
How can I use FutureFund's messaging system to promote my fundraiser?
FutureFund's messaging system lets you:
Send messages to every parent in your school community or filter your audience to reach specific groups.
Create unique sender profiles to make sure the message is always coming from the appropriate party.
Use customizable message templates to save time when broadcasting updates or announcements.
Should my winter fundraiser be a Purchase or a Donation campaign?
Use Purchase campaigns to sell event tickets or physical items (like baked goods, merchandise, arts and crafts or event tickets).
Use Donation campaigns to collect money from community members in support of a specific goal or cause (like a food drive).
The great thing about a winter fundraiser is you can leverage the holidays to market the event or campaign with even more appeal to the community.
How do I sell sponsorships with FutureFund?
FutureFund displays sponsors on your school group's online directory once they have agreed to make a contribution. You'll be able to set the price for sponsorships on your own—but our team can provide guidance and support if you're not sure what to charge.
How can I use FutureFund to track my fundraiser's success?
FutureFund gives you the ability to generate financial reports for your fundraising campaigns in just a few clicks. To do this, navigate to Store and click the Reports tab near the top of your screen. Then choose Campaign Summary from the drop-down menu and click Generate Report.