Sustainable events can help your PTA raise funds while promoting a brighter future for the students in your community. And using FutureFund to plan and manage these fundraisers gives you the tools you'll need to reach your goals while saving essential time and resources.
FutureFund lets you:
Host FunRuns, Read-a-thons, or any type of A-Thon to encourage student participation in green fundraising activities.
Sell tickets for events with environmentally friendly themes.
Promote your campaigns paperlessly with our built-in messaging tools and shareable links.
Below, our team recommends 8 sustainable event ideas to help you get started, and shares tips on how to run them successfully with FutureFund. Let's work together for a greener tomorrow!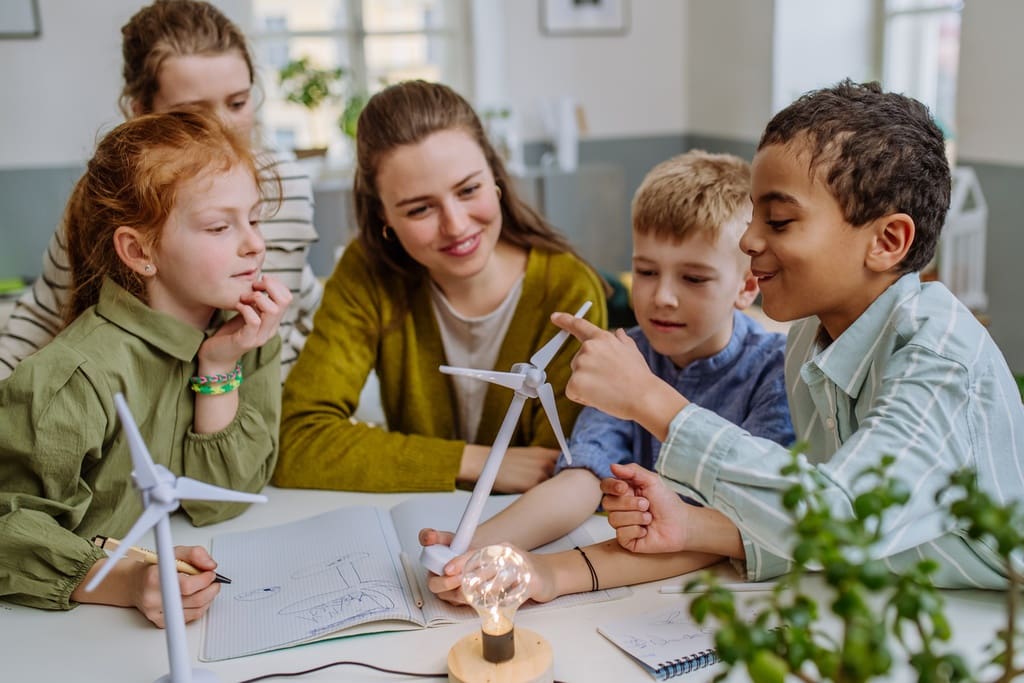 1. Eco-Carnival
An Eco-Carnival is a fun and educational way to engage students, parents, and the community in sustainable practices. Booths can be set up with games made from recycled materials, educational stations, and food stalls offering organic and locally-sourced produce.
Do It with FutureFund
Sell Tickets Online: Create a Purchase campaign in your school's online store.
Promote the Event: Use FutureFund's shareable links and messaging system to reach community members and guide them towards your campaign page.
Work with Sponsors: Seek sponsorships from local green businesses. FutureFund lets you keep track of how many impressions and clicks you've received from each sponsor by navigating to the Directory section and clicking Sponsors.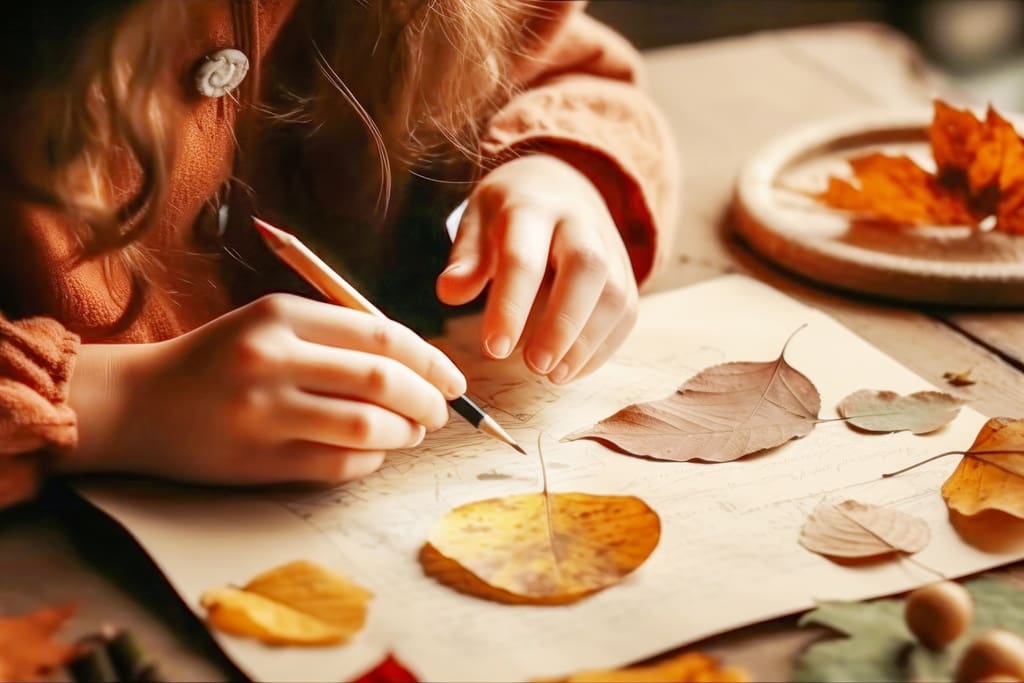 2. Green Art Sale
Host an art sale featuring artwork created from recycled or sustainable materials. Encourage students to be creative and explore different forms of eco-art.
Do It with FutureFund
Community Involvement: Invite local artists to participate or judge the artworks. Use FutureFund's messaging system to send out calls for submissions, invite judges, and send out reminders before the event begins.
Sell Art Online: Add each work of art to your school group's online store in FutureFund so that donors who aren't physically able to attend the event can still support it.
Promotion: Copy and paste your event's shareable link from FutureFund into all outgoing emails and social media posts to maximize exposure.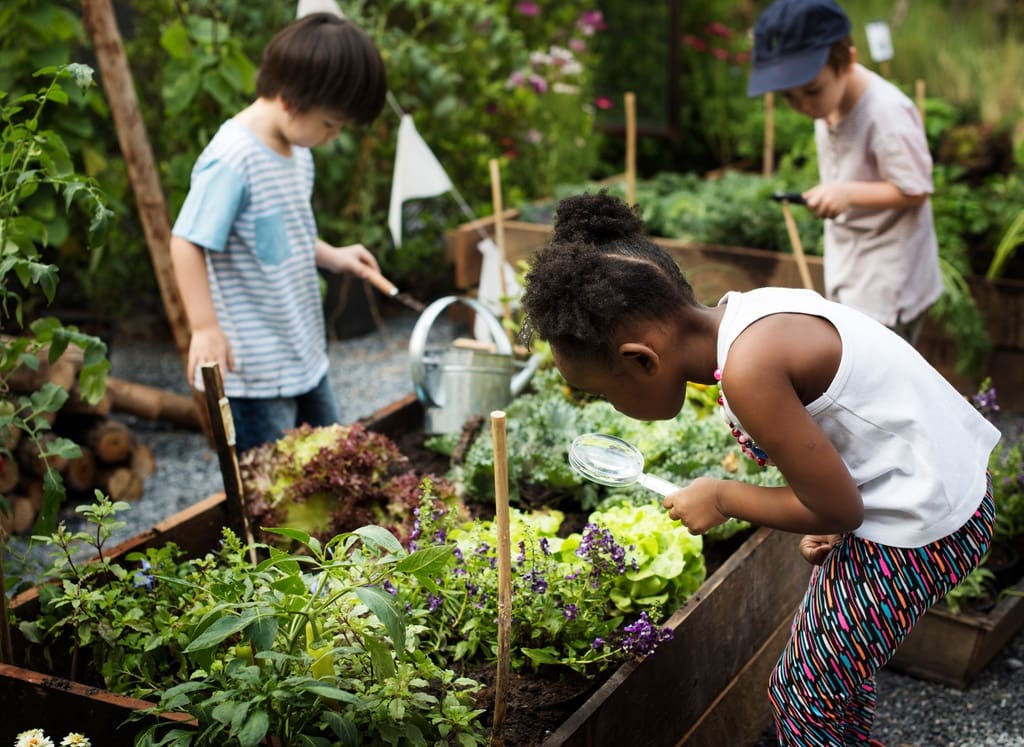 3. Plant-a-Thon
A Plant-a-Thon encourages students and the community to plant trees and flowers. This promotes environmental stewardship and can be a learning experience about local flora and fauna.
Do It with FutureFund
Sign Up Students to Participate: Create an A-Thon fundraiser in your school's online store and get a link students can use to register automatically.
Collect Pledges: Students who sign up to collect pledges will get their own personalized links they can use to collect pledges from friends and family members.
Provide Incentives: Offer certificates or awards for the most pledges collected, and announce the winners via our messaging system.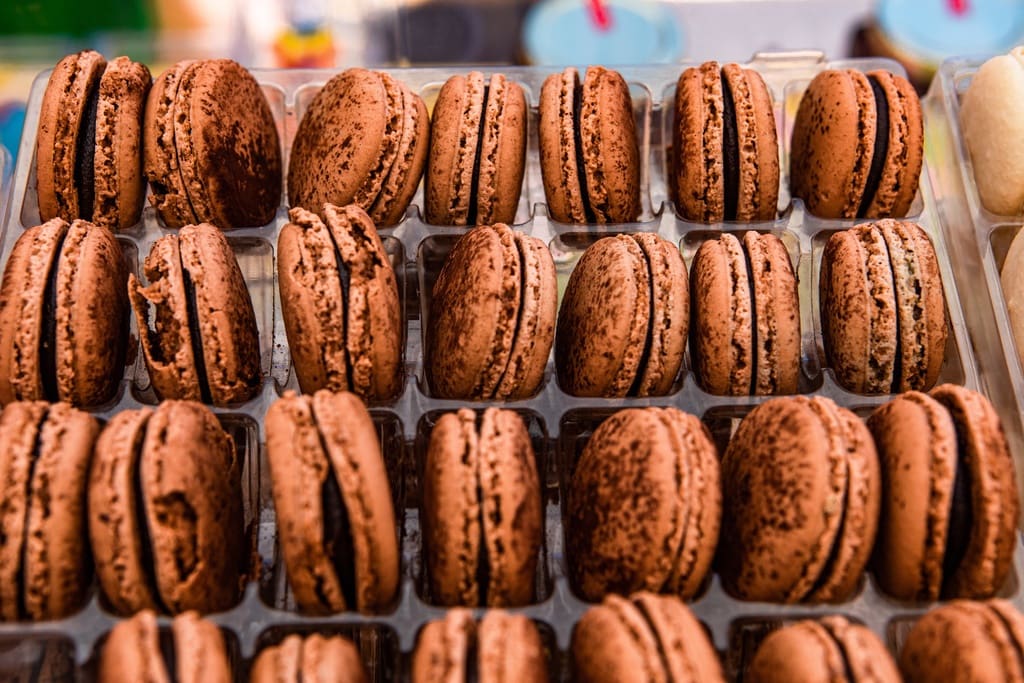 4. Eco-Friendly Product Sale
Organize a sale of eco-friendly products such as reusable bags, bamboo utensils, and organic food items. This event can raise awareness about sustainable alternatives and reduce plastic consumption.
Do It with FutureFund
Vendor Participation: Invite local eco-friendly vendors to participate by using FutureFund's messaging system to send out a call for donations.
Student Involvement: Sign-up students to create and sell homemade eco-friendly products.
Sell Items Online: Add each item type to your school's store in FutureFund by creating a Purchase campaign for it.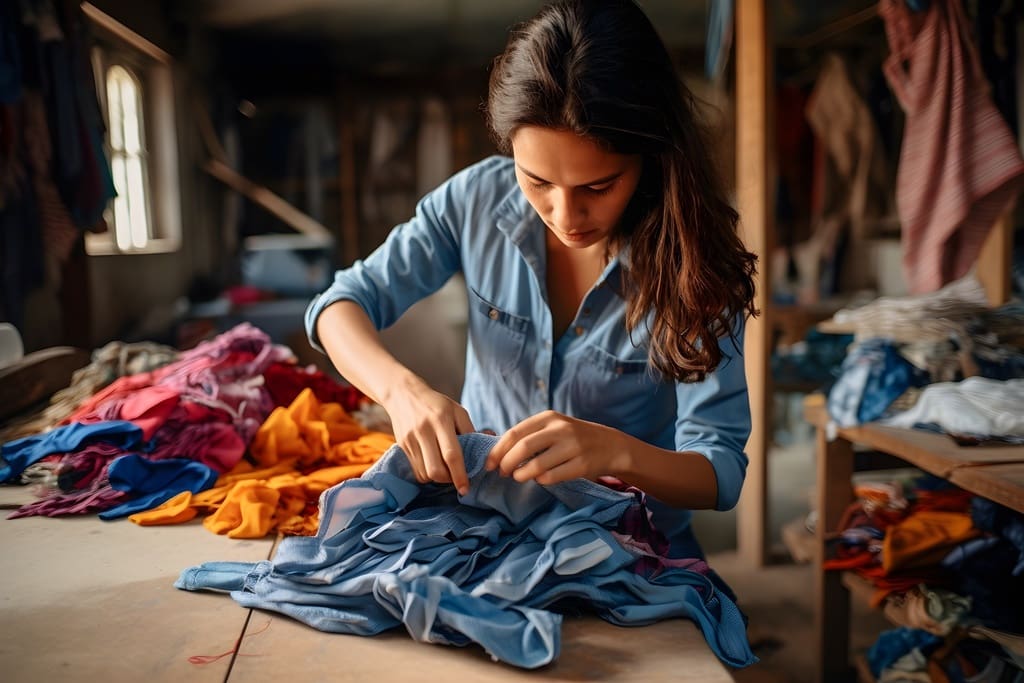 5. Sustainable Fashion Show
Host a fashion show featuring sustainable, recycled, or upcycled clothing. This can be a platform to discuss sustainable fashion and the impact of fast fashion on the environment.
Do It with FutureFund
Register Students: Navigate to Students in the Admin and use the Custom Forms tab to create a sign-up sheet for students who want to submit or model designs.
Local Designers: Use our messaging system to seek sponsorship from local sustainable fashion designers.
Ticket Sales: Sell tickets via FutureFund by offering them as an item in your school group's online store.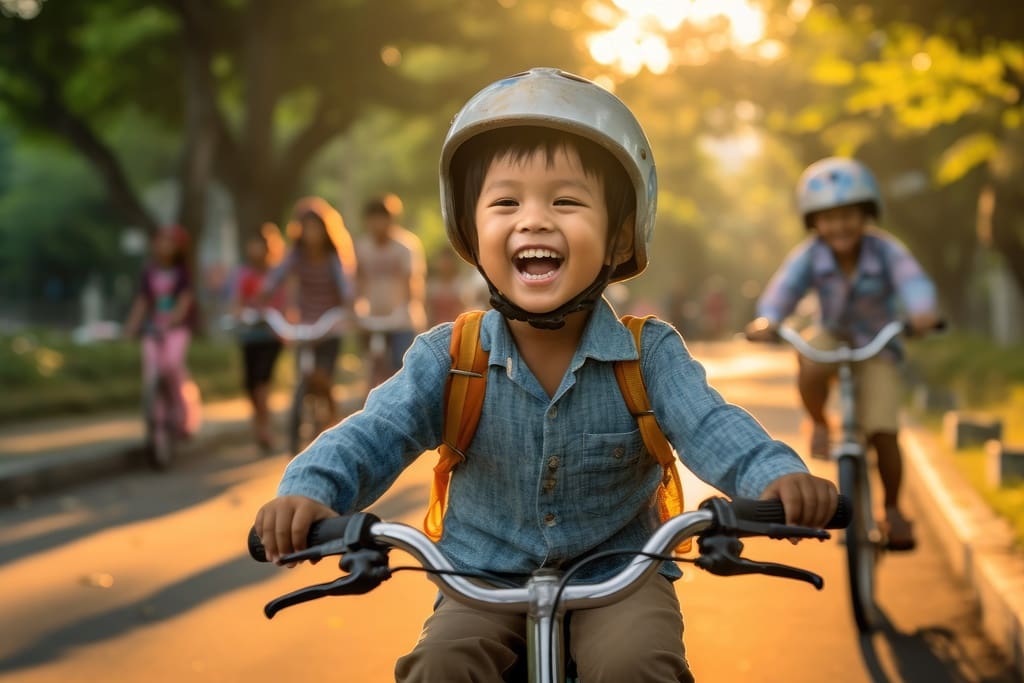 6. Bike-a-Thon
Organize a Bike-a-Thon where students, parents, and community members can participate in cycling events. This promotes physical activity and reduces your school community's carbon footprint.
Do It with FutureFund
Route Planning: Plan a scenic and safe route to make the event more appealing, and send out updates via our messaging system ahead of time so that everyone knows where they're going!
Sign up Students Online: Create your Bike-A-Thon in FutureFund and automatically sign-up students who click the campaign link.
Sponsorships: Create custom messages to solicit sponsorships from local businesses and bicycle shops.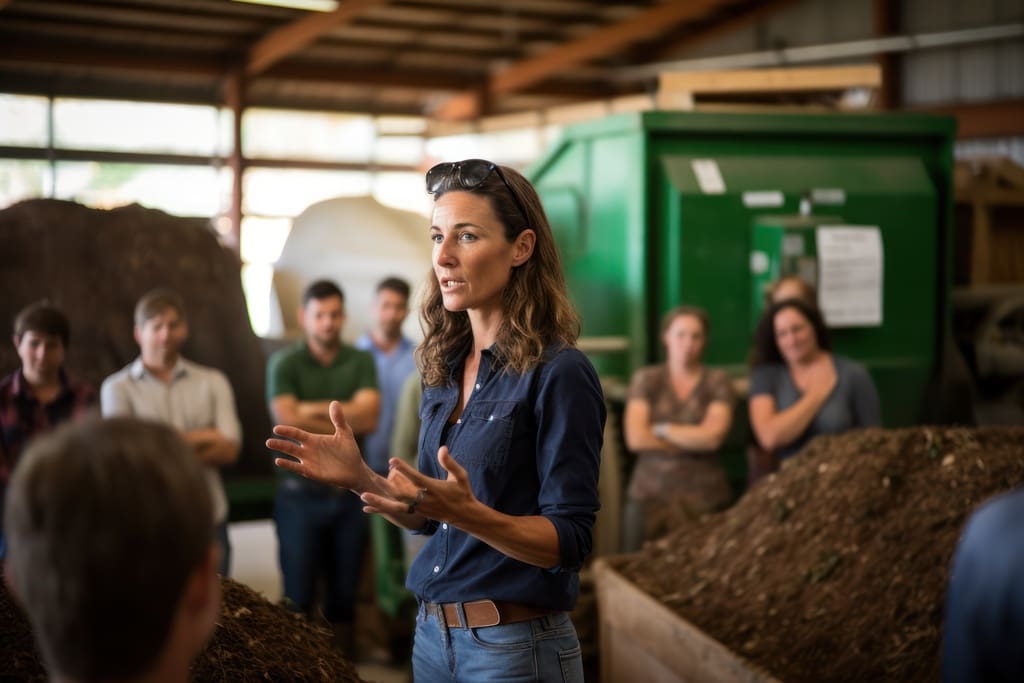 7. Green Workshop Series
Host a series of workshops focusing on different aspects of sustainability, such as composting, energy conservation, and wildlife preservation. Participants can learn practical skills and gain knowledge about environmental protection.
Do It with FutureFund
Expert Speakers: Invite experts in the field of sustainability to conduct workshops. You can send out invitations or seek submissions from the school community by using FutureFund's messaging tools.
Organize Field Trips: FutureFund makes it easy to hold these events off-campus by creating an event page and uploading permission slips or waivers for student attendees.
Raise Money: Cover the costs of the event by creating a Donation campaign on FutureFund and sharing the link with your school community.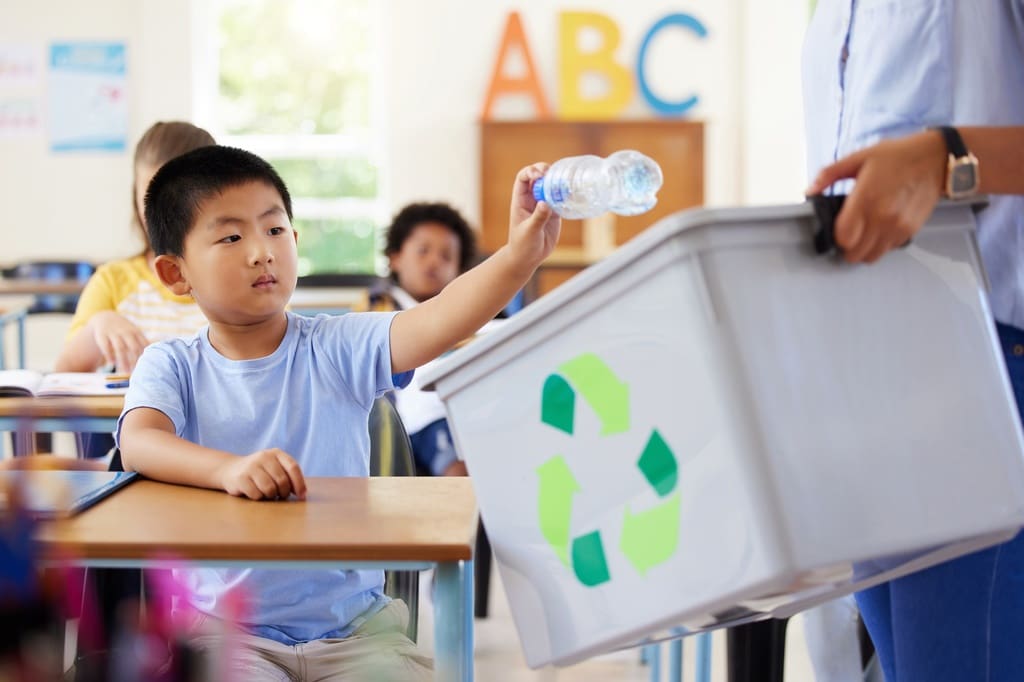 8. Recycling Drive
Organize a recycling drive where students and community members can bring recyclable items. This event can educate participants about the importance of recycling and proper waste segregation.
Tips for Success
Accept Donations Online: In FutureFund's Campaign Management screen, choose Donation from the Campaign Type and Fund menu. This lets parents who can't directly participate in the drive support the event by making financial contributions.
Promotion: Send out the shareable link for your campaign with FutureFund's messaging system or put it in social media posts to raise awareness and encourage donations.
Incentives: Offer incentives for the most recyclables collected and use FutureFund's messaging system to update participants when you hit milestones!
Growing Your Eco-Friendly Fundraisers with FutureFund
Hosting eco-friendly events lets your school group promote sustainability among students while raising money you can use to enhance their education and improve your community. FutureFund gives you the paperless tools you'll need to promote these events, sell items or tickets, and track your success!
Get Started with FutureFund here, or read on for a list of answers to frequently asked questions about organizing green events with our platform. Together, we can help make a difference for your students, their families, and the planet we all share.
Frequently Asked Questions about Running Eco-Friendly Fundraisers with FutureFund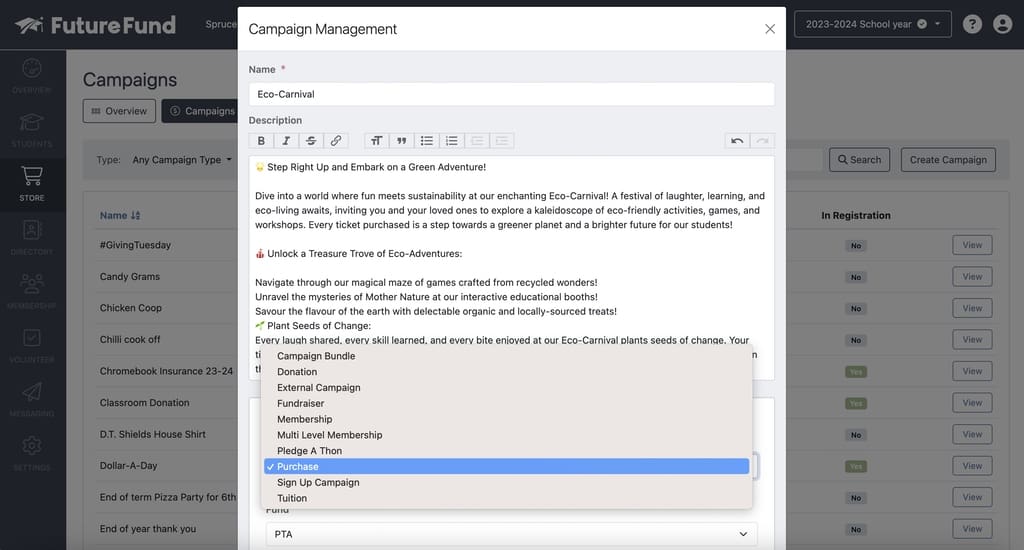 How do I sell event tickets in my school group's online store?
In the Admin, create a Purchase campaign and name it according to your event (for example, "Eco-Carnival at Spruce Elementary School")
Set the ticket price by adjusting the Amount field under Purchase Options.
Make your campaign live by navigating to the Design tab and clicking Edit Advanced Settings. Check the box marked Sell in the online store.
How do I sell products or items for eco-friendly events in my school group's online store?
In the Admin, create a Purchase campaign for each item type you're selling at the event.
Set the price for each item by adjusting the Amount field under Purchase Options.
Make the campaigns for all products live for the same period by navigating to the Design tab and clicking Edit Advanced Settings. Check the box marked Sell in the online store, and untick this box when the item in question has sold out or the campaign ends.
How do I get a shareable link for my eco-friendly fundraising campaign?
In the Admin, navigate to Store and click the Campaigns tab.
Click the View button to the right of your campaign, then click the Share tab at the top of the screen that appears.
FutureFund will generate a link to your campaign. Copy and paste this link into social media posts and messages to take visitors who click right to your donation page.
Are the links for "A-Thon" campaigns different?
Yes—the shareable link that FutureFund generates for your "A-Thon" pledge campaigns is used to sign up participating students. Each student who completes the sign-up process will receive their own link, which they should share with friends and family to collect donations. These donations will automatically be credited to the campaign and tracked in FutureFund.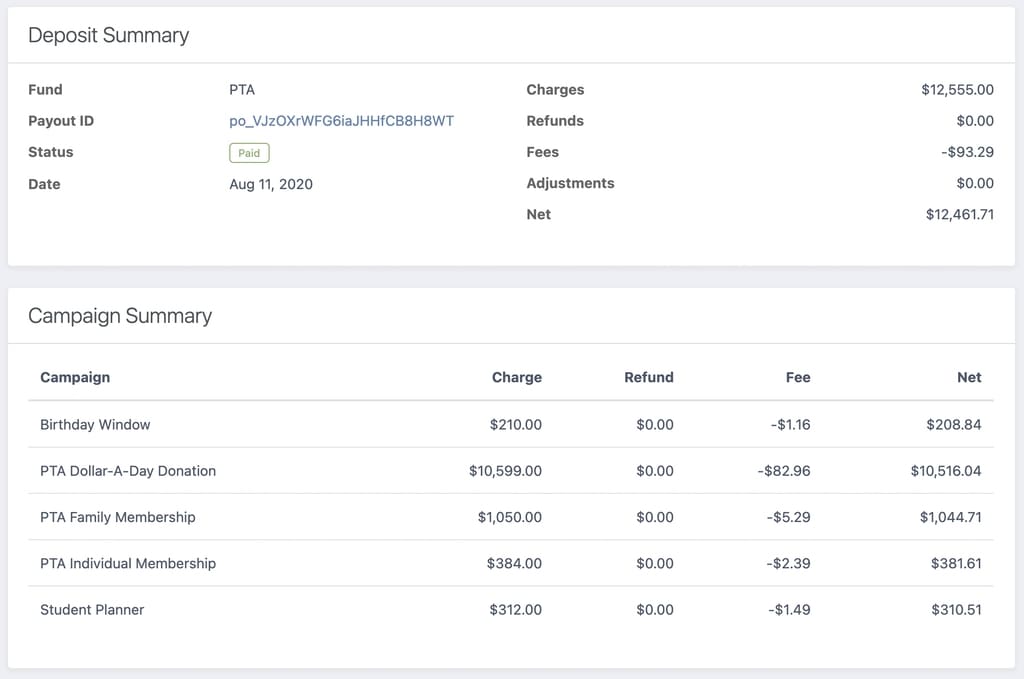 How do I track my eco-friendly fundraiser's progress?
Easy! FutureFund keeps track of all online payments automatically. View a chart of each campaign's progress by clicking View next to your campaign in the Store window, or navigate to the Payouts screen in the Admin to get a summary of everything your school group has collected so far.
How do I customize messages for different campaign audiences?
In the admin, navigate to Messages and choose from one of the following options:
Send based on purchase history: Communicate with parents based on what they've purchased in previous campaigns.
Send to members: Communicate with members based on their membership level.
Send to volunteers: Communicate with volunteers by volunteer position.
Send to parents by grade: Communicate with parents with students in selected grades.
Send to parents by teacher: Communicate with parents who have students in a selected teacher's classes.
Send to all parents: Communicate with all registered parents.