PTAs, PTOs, and volunteers across the country power their fundraising campaigns with FutureFund. 100% of all funds raised go directly to your school!

See how FutureFund works or book a demo to see how it can work for you.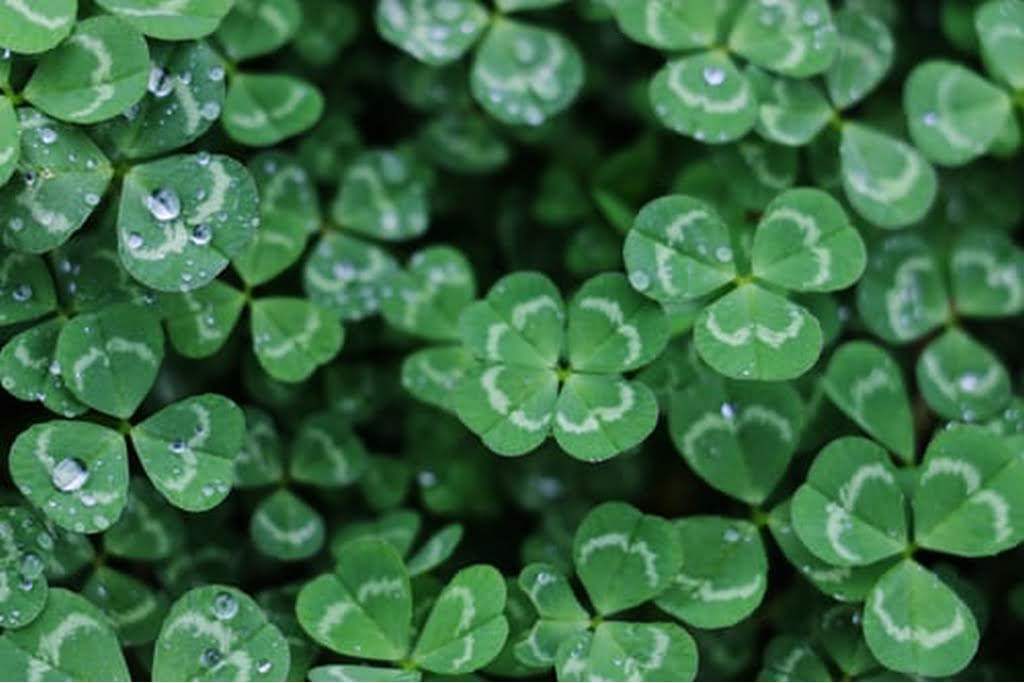 Raffle Camping Gear
Visit your local camping stores and ask if they would be willing to donate a few pieces of camping gear and hold a raffle or auction to give it away! If you have any avid campers in your group, this is sure to be a big hit!
See also: 20 Spring Fundraising Ideas for Your School
Booster Club Happy Hour
Check in with some local bars and hot spots to see if they'll let you host a gathering! A lot of businesses don't mind sharing the proceeds for big events and its an excellent way to get to know the parents in your area.
If traditional Happy Hours aren't as big in your crowd, check with local bowling alleys, golfing hot spots, or other alcohol-optional (or absent) activity locations and see if they'll let you host your event.
Host A Sports Camp
Have a popular local sport? Ask around to see if any local sports heroes would be willing to donate their time to coach and hold a clinic for a day.
Parents can register their students ahead of time for a discount or day of for full price. The PTO/PTA can decide if they want to hold the clinic for a full day or half day and decide whether they want to provide lunch and extra goodies during and after the clinic or have the participants bring sack lunches. Lots of options with this one!
Lunch And Learn
Have an expert in a rare or interesting field? See if theyll donate their time to come teach at a Lunch and Learn! This event is relatively low budget, as all you'll need is a person with an interesting skill or unique knowledge, and a space large enough for your participants to sit and eat. You can charge a flat rate and have them bring their own lunch, or you can provide lunch options for a particular fee.
Business Showcase
For this fundraiser, you can go around to your surrounding businesses and ask for donations of either time or goods, and then auction them off to the highest bidder. Make sure to get a wide array! The opportunity to be/follow a city leader or an emergency response team member for the day can be just as valuable as a giftcard to a popular shop or restaurant.
Student Art Gallery
Give your students an opportunity to show their creative side in a student art gallery and silent auction! You can include this as part of a larger event, or you can sell tickets to view the pieces, along with setting up a space for people to bid on their favorites. The wider array of items to view the better! Include drawing and sculpture, along with textile and design if any of your students are up to the challenge.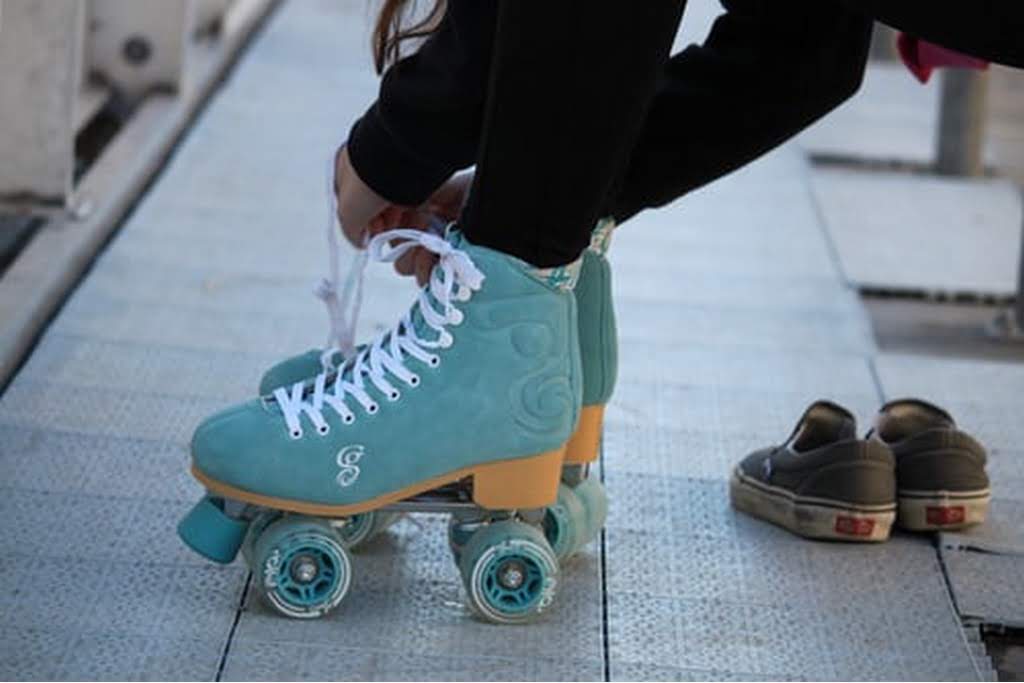 Roller Rink Fundraiser
Roller skating and roller rinks are making a surprising comeback this year. Make it fun and set up a time and place where your students can rediscover this gem and enjoy time with their friends! Don't forget to check with the establishment first and ensure they'll share a portion of the proceeds from the night for bringing in so many patrons all at one time.
Duck Races
Put those melting rivers to good use! Students that wish to participate can "adopt" a rubber ducky from the PTO/PTA for a set price and race them down a river! Don't forget to either let the students decorate their own duckies or assign them numbers so everyone can tell their own apart. Fees to adopt the duckies are usually around $2 but feel free to adjust the price as you see fit!
Touch/Tour A Truck
Partner with an emergency or construction company to see if they'll donate a few hours on a school or weekend day and have them bring a truck down for the students to see and explore up close. If the company will allow it, you can even auction off the opportunity for a student to ride along for 30 minutes to an hour.
Pet Costume Contest
Enter your furry (or not so furry, depending on the type) babe in a costume contest! Contest organizers can charge $5 for participants to enter with the winner getting a cash prize, gift card, or trophy at the end. Feel free to set a theme as well, the crazier the better!
Green Scavenger Hunt
You can set this up as a stand alone activity or pair it with a bigger field day/carinval style event! There are several options with this event. You can either have your participants form teams and register for a fee to get a list for the scavenger hunt, or keep it as an individual activity where students can register to participate and whoever finishes first gets a prize. You can keep it simple, i.e. name something that grows green, or you can use a riddle for something the students must actually collect and submit to win.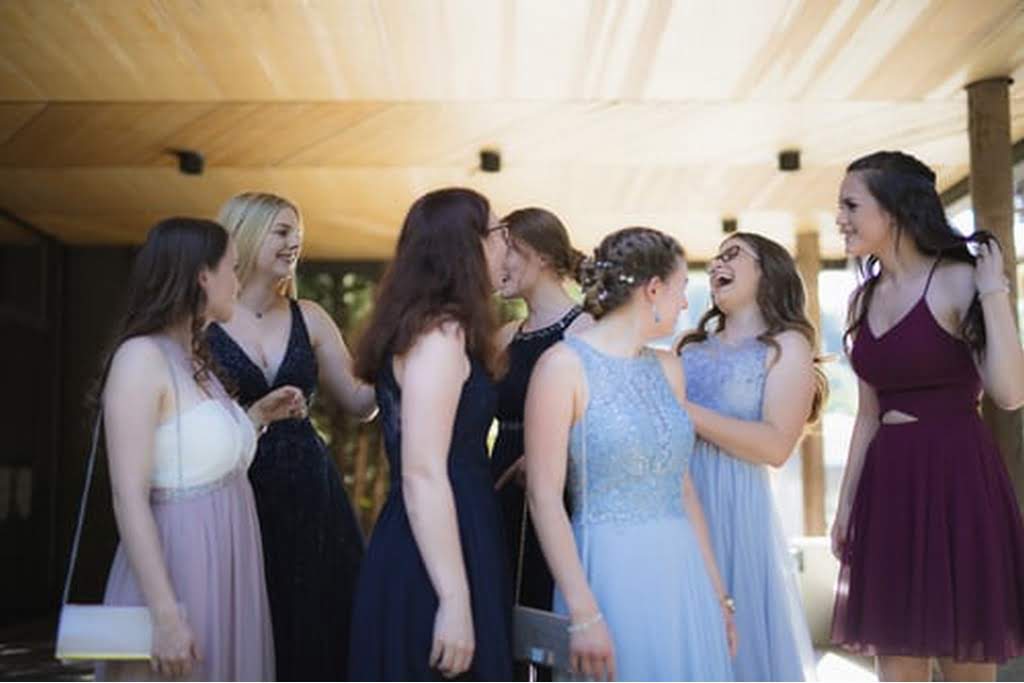 Prom Dress Drive
With prom just around the corner, vintage might be the way to go! Contact the local parents and fashionistas to see if they'd be willing to donate some dresses for a Prom Dress Showcase!
Check to see if any of them would be willing to part with their dresses for a silent auction. Organizers can charge an admission fee to browse the dresses or allow people to view them for free with just an option to bid to own their favorites.
St. Patricks Night Out
For a flat fee, patrons can get an Irish meal (Irish stew with all the fixins, corned beef dinner, etc), 2 drink tickets, and access to live music and other entertainment just in time for St. Patricks Day! If organizers don't have the resources to put all of this together, you can also find a local Irish pub and see if they would be willing to split the proceeds with you for having your event there.
Sell St. Patrick's Day Treats
Craving a good, ole fashioned bake sale? The PTO/PTA can put together these easy St. Patty's Day treats and sell them over the course of the week!
For Pretzel Rods: grab some pretzel rods and some candy melts, either green, white, or traditional brown chocolate. Dip the rods into the melted candy, then drizzle another color over the top of them and add sprinkles to finish.
For Dipped Oreos: use the same candy melts from before and dip half of the oreo into either green or white melted chocolate. Add round or oblong sprinkles and set out to dry.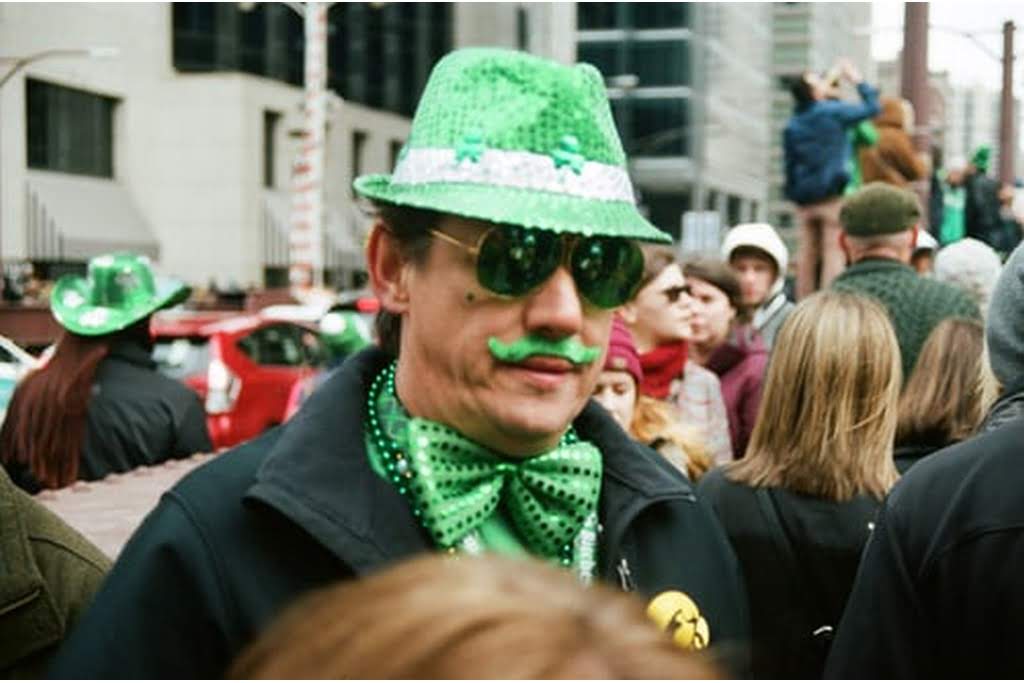 St Pattys Day Minute To Win It
Get creative with a series of minigames designed to be completed in a minute or less! Teams can register for a set price and the winner gets a cash prize, bragging rights, a trophy, or some other type of prize.
Games can include: piling the marshmallows from Lucky Charms with chopsticks, thread the loop using cheerios or beads and pipe cleaners, stacking as many chocolate medallions as you can in under a minute, sort Cap'n Crunch cereal into cups, or anything else you can think of!
You can also change the difficulty by requiring contestants to use only one hand or requiring that one teammate be blindfolded while someone else gives instructions. Use your imagination and make it fun!
Are you looking for more fundraising ideas? Check out our seasonal fundraising idea articles for ideas no matter the time of year!