PTAs, PTOs, and volunteers across the country power their fundraising campaigns with FutureFund. 100% of all funds raised go directly to your school!

See how FutureFund works or book a demo to see how it can work for you.
Summary of Key Points:
Fundraisers are 100% adaptable to your resources. Evaluate what you currently have and work with it to meet your goals.
Any fundraisers that involve selling products can be made more affordable if you can get the items in question donated. Asking restaurants and other local businesses for their support costs nothing—in fact, it can benefit them if your event promotes them or helps them get more customers!
Putting your fundraisers online is also a great way to save money—selling tickets through a custom virtual store or collecting donations through a website can reduce your overhead costs so that more of the money you collect goes to your PTA or PTO's cause.
The best part about fundraising is that your PTA or PTO can host one regardless of how much you're starting with. No money or volunteers? No problem! Check out this list of fundraisers that you can host with very little seed money and just a few people to help organize it.
Auction
An auction is an excellent way to make money for a good cause. There's also a lot of wiggle room on how much to spend on the items being auctioned off during the event.
For example, putting a few choice parking spots up for auction for the upcoming school year doesn't cost the school anything on the front end, or you can ask local restaurants and businesses to donate items. Depending on what items you can source, all you'll have to pay for are the baskets they're displayed in.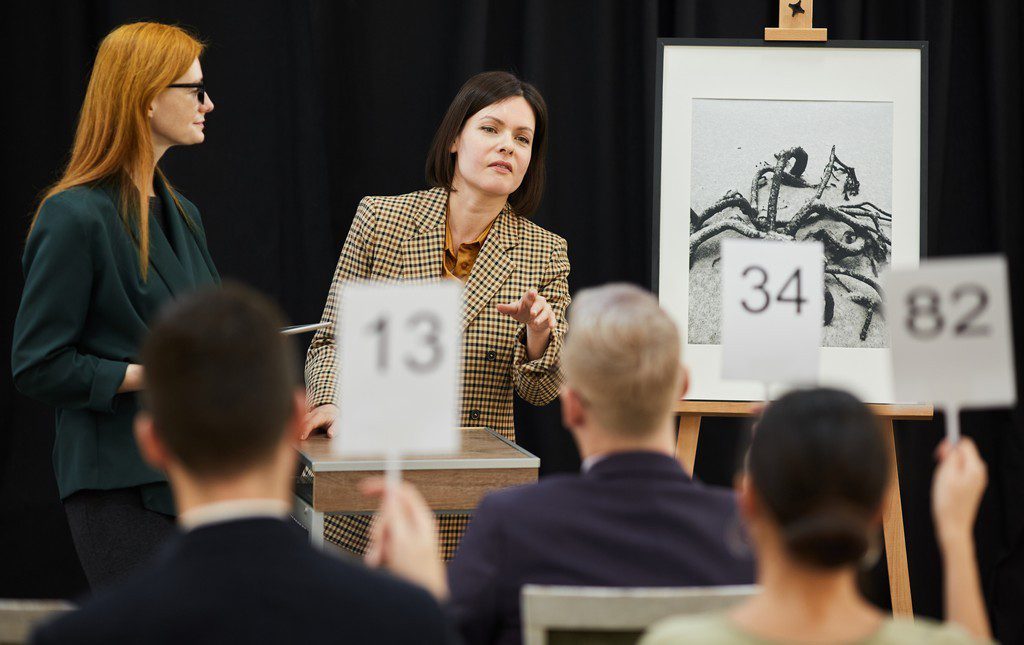 Via Adobe Stock
50/50 Raffle
A tried and true fundraiser, this event only requires the purchase of one thing: a roll of raffle tickets. Charge a flat fee for each raffle ticket while its match goes into a jar, bowl, or hat. At the end, draw a ticket out of the bowl and the person with the winning ticket wins half of the money that organizers collected during the event.
If you like the idea of a raffle but want to spice things up a bit, we've got some ideas. Find creative raffle ideas here.
Score Bucket
All organizers will need for this is a few buckets or containers of some sort and an excited home team crowd watching a school sporting event. When the home team scores, pass the bucket around to collect donations. It can either be a set dollar amount per point or spectators can make donations at random. There are next to no costs associated with this idea, other than what it takes to hold the event—although you might need to plan for several buckets depending on the size of the crowd.
Costume Day
Have the kids donate to dress in a costume for the day instead of wearing their normal school clothes. This is an absolutely free fundraiser to host that everyone will look forward to every year.
Community Chores
Ask the students to volunteer to do chores for the community. Organizers can set either a flat donation rate for homes that want the assistance or ask the community to donate hourly during the event by setting up a website to collect donations.
Either way, this fundraiser is cost-effective and mutually beneficial. Your PTA or PTO gets to raise money, and the community gets those jobs done that are either too big to tackle themselves or that they've been putting off until they could get some help.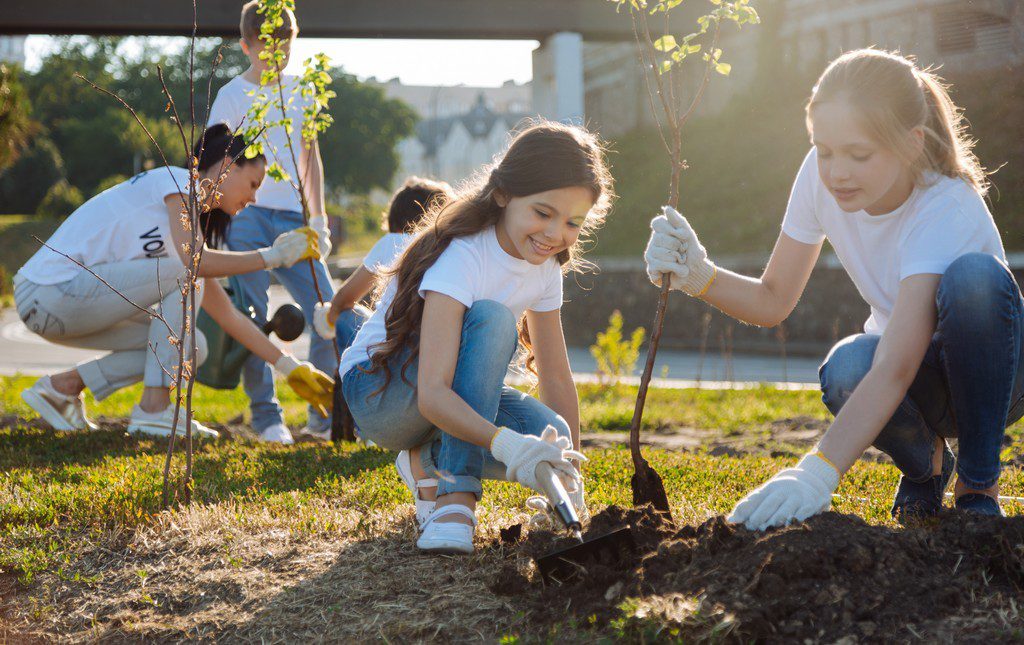 Via Adobe Stock
Used Book Sale/Rummage Sale
Ask the community to donate books that they don't want or other items of value for the school to sell in a general community sale. Because all of the inventory for this kind of fundraiser is donated, the school will only need to provide space and some tables to hold the merchandise while the community shops.
Dog Walking
Set up a dog walking service! Ask your students to volunteer to walk the community's dogs for a flat fee donation. Once the participants donate, they'll be able to schedule a time for Fluffy to go on her outing with some other 4 legged friends.
Letter Writing Campaign
Write letters to local businesses asking for donations towards a cause or the purchase of necessary school items. Get the kids involved by asking them to address the letters or write up some cute thank you notes to include in the envelopes—no costs here apart from postage and stationary!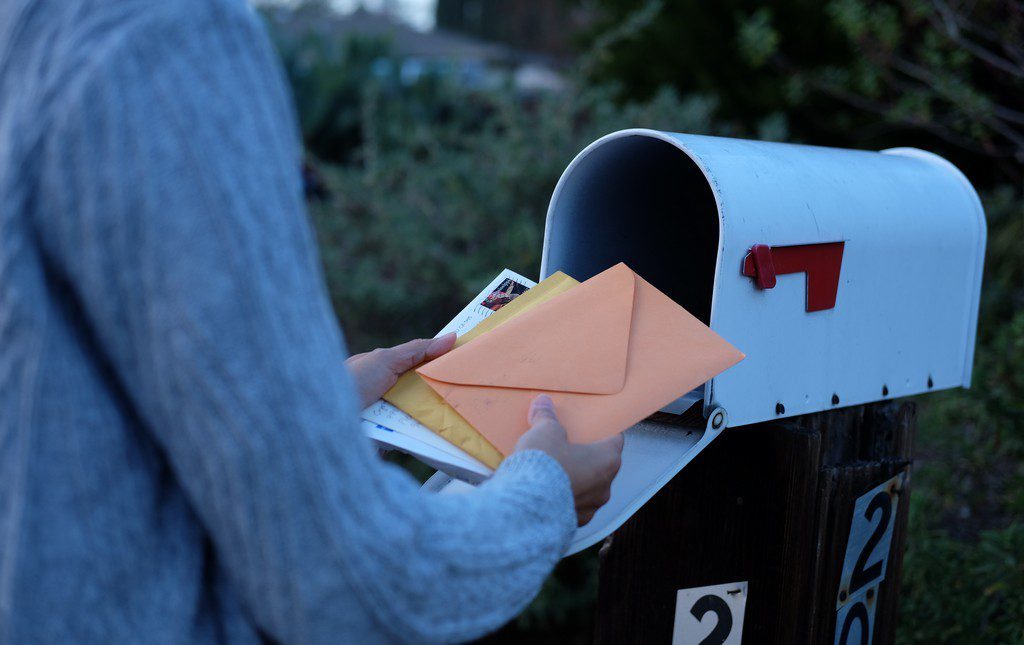 Via Adobe Stock
Paper Dove Drive
Sell paper doves to the community for the length of this fundraiser. Participants can decorate each dove they make or write messages on them to give each one a personalized touch. Once they're done, they can either clip them to a piece of string lining the walls of the school or just tape them in an appropriate place to create a display.
The drive doesn't have to feature doves, either—if you've got a way to punch out your school mascot in paper form, that would work as well. You can make the shapes themed, too—for example, if the school is trying to raise money for a trip, you might ask the community to sign luggage punch outs instead. Either way, the community has a chance to get involved and create a visual representation of how much their generosity is helping the school.
"Give It Up" Challenge
This fundraiser is completely free to start and doesn't involve any volunteers! Ask participants to give up something for a month and donate the money they would spend on that thing to the school instead. What they decide to give up can be unique to each person—ideas include fast food, that second coffee of the day, or the money they would spend on a regular pastime like bowling.
Food Truck Festival
Call a bunch of food trucks and invite them to a designated area like the school parking lot or another community space. Then host a fundraiser where the students and their families come to buy lunch and the drivers share a portion of the proceeds with you in exchange for having them there and promoting their services. Sell tickets to this one and promote the fundraiser to your network ahead of time for best results.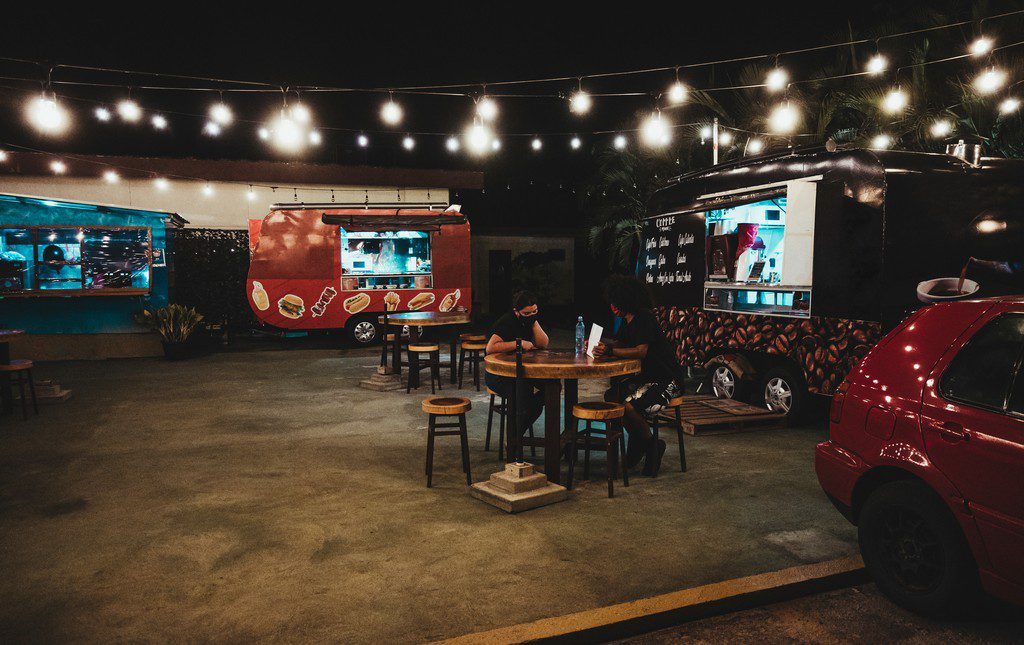 Via Adobe Stock
Restaurant Fundraiser
This one is similar to a food truck festival—but instead of several food trucks coming to you, you encourage members of the community to visit a restaurant whose owners have agreed to participate for the duration of the fundraiser.
In exchange for the business you'll bring in by promoting the fundraiser, the restaurant will donate a portion of the proceeds raised during the event. Everyone who mentions the school when they order contributes to the total.
Social Media Challenge
The ice bucket challenge swept the nation and saw several people either doused in ice water or donating money towards finding a cure for Lou Gherig's disease. Start your own social media challenge where people either donate towards your cause or perform some silly action to be posted on the school's Twitter or Instagram and raise awareness. Don't be afraid to get creative with this one!
Online Cooking Class
An online cooking class is a fairly simple event to run. All you'll need to do is secure a chef for an hour-long lesson. You don't have to spend big bucks hiring a pro, either—see if there are any prominent chefs in the school community willing to donate their time! Once you've determined who will be the chef for the event and the list of ingredients that participants will need, you can sell tickets to the event by setting up a custom virtual store. Then you'll just need to prepare a space, ingredients, and equipment for your chef on the day of the stream (you can use the school's home economics room or cafeteria in most cases).
Sports Clinic
Running a sports clinic might take some extra planning—but since most schools already have all of the equipment they'll need to run the clinic, the costs to host one should stay pretty low.
Make sure to let the participants know they'll need to bring their own water bottles and any other specific equipment they'll need to participate. The only thing your PTA or PTO will need to secure should be volunteers to coach and keep the event running.
The more popular the coaches, the higher the event engagement will be. Don't be afraid to reach for the stars on this one! Find more fundraising ideas for high school sports teams here.
Saving Money on Fundraisers with Future Fund
All of the ideas above can help your PTA or PTO meet your funding goals without needing to put down much money at the front end—but the right tools can make your fundraising events more affordable as well! For instance, using Future Fund to sell event tickets or school merch online gives you 24/7 access to a wider base of donors without requiring any volunteers, and the platform is free for schools to start using. Book a demo here to learn more.